In Ban Nupo camp, On June 21, 2016, the World Refugee Day event was celebrated by organizations concerned, on stage, as well as by refugee youth in COERR Livelihood Program who organized their products in display for public attention at the Nupo camp sports ground.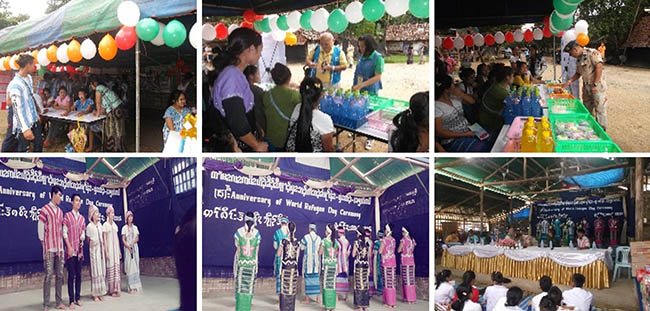 COERR also organized two events for youth: "Voice of the Refugee Youth" on the World Refugee Day, on June 20th, in with 50 youth and children participants who gathered to brainstorm about their opinion towards creating activities that are good and appropriate for community development.
Later, on June 22nd, a training on "Building Unity among the Social Diversity" with 41 participants, focusing on strengthening relationship of members in the present daily living situation.
It is hopeful that having kids and youth learn and analyze their society will raise their awareness and understanding as well as to prepare them for the changes in their future society.

30 youth joined "the youth volunteer caring for elders program" on June 18th. Home visits to elderly refugees were paid in order to learn about how elders live and what needs prevail so that youth can do to help them. During the visit, cleaning and repairing elderly's houses were made, which will contribute to the youth's attitude towards helping elderly and society.
At Ban Umpiem camp, a home visit to repair stairs of the elderly's house was paid on June 4th by 30 youth participants. Later, on June 10th and 13th, meeting of elderly to share experience, healthcare tips and exercise with 45 and 33 participants were organized, respectively.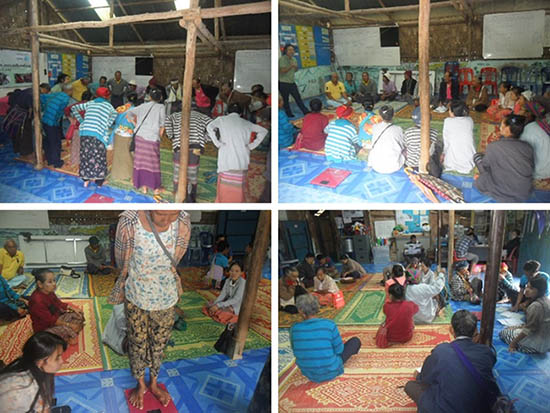 Family Strengthening and Peace Building Training was organized on June 9th in which 42 refugees attended with an aim to have them share their knowledge and skills from this training to more refugee groups in the future.
At Ban Mae La camp, on June 20th, COERR and refugees also cerebrated the World Refugee Day by organizing the Livelihood Fair for public visit, in which various agricultural and household products were sold at competitive price.
Saturday activity also held by COERR and youth club for children and youth to gather and make a wish for their dream community to come true, through their drawing and painting. There were 50 children and youth participated in this activity.