During April – June 2016, COERR Mae Hong Son organized the Livelihood Program with several skills training for selected refugee youth groups according to their interest and skills, with the guidance from the former trainees and COERR, such as fish raising, noodle soup preparing, soap making, bookkeeping, and training techniques for trainers, etc.
On June 20th of every year is the World Refugee Day. This year, the event was organized in Ban Mai Nai Soi camp, Muang District, Mae Hong Son Province, on June 16, 2016. COERR together with the Livelihood Groups joined the ceremony and organized the Livelihood Fair in which refugees had an opportunity to present the products from their hard work and capabilty. Products on display booth this year were noodle soup and deep fried food shops, soap, washing liquids and candle making, blockscreening and printing, etc.
Approximately 1,000 refugees participated in the World Refugee Day and visiting COERR and refugees' Livelihood Fair.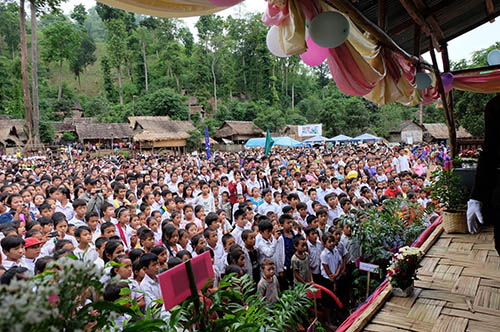 The World Refugee Day was celebrated in Ban Mai Nai Soi camp on June 16, 2016, in which approximately one thousand refugees participating in the ceremony and visiting the Livelihood Fair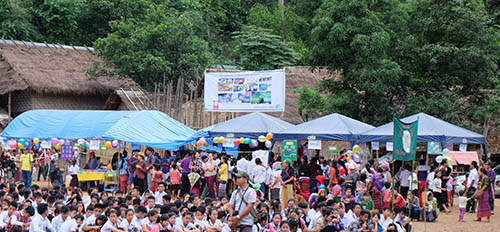 Refugees' Livelihood Fair Zone supported by COERR in the World Refugee Day Ceremony

Products on sale are soap, balm, candle, dish washing liquids, etc.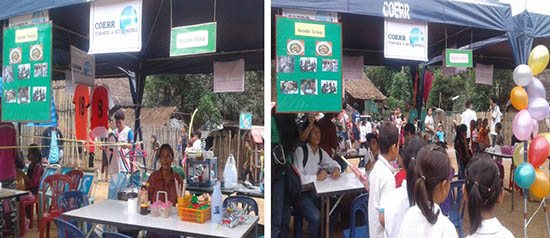 Noodle Shop group opens their business
Deep Fried Food shop

Blockprinting and screenprinting have drawn children and youth's attention

Activity Booth in Livelihood Fair