During the dry season, Disasters, especially fire is the most threatening harm to people who have already been suffering from less water for consumption because of this year drought. COERR, in coordination with the Disaster Prevention and Mitigation Muang Maehongson Municipality, therefore, put an effort to reduce risk by organizing Disaster Risk Reduction Training for Fire Prevention to equip refugees, who have been aware of fire loss, that had happened many times in the past, to alert and prepare themselves to avoid and reduce such loss.
During March – early April 2016, four training were provided to Ban Mai Nai Soi and Ban Mae Surin as per the pictorial report below: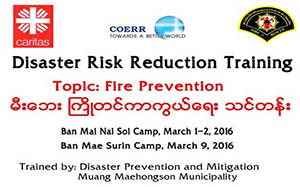 No. of Participants attending the fire prevention training course are 170 in Ban Mai Nai Soi Camp and 47 in Ban Mae Surin Camp
Community risk mapping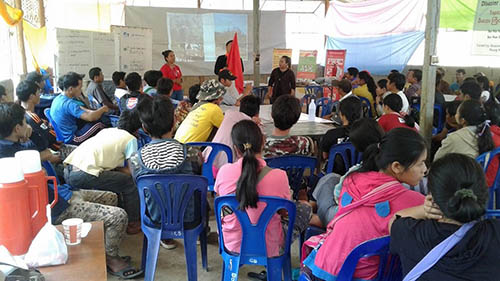 Wind direction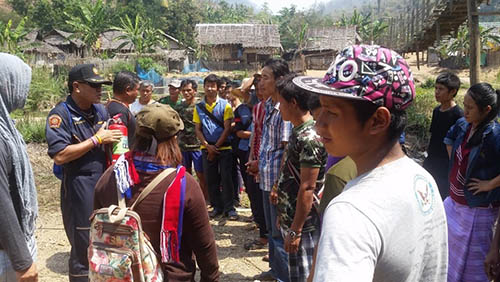 Fire extinguisher

Mobilization
Using Fire extinguisher and wind direction learning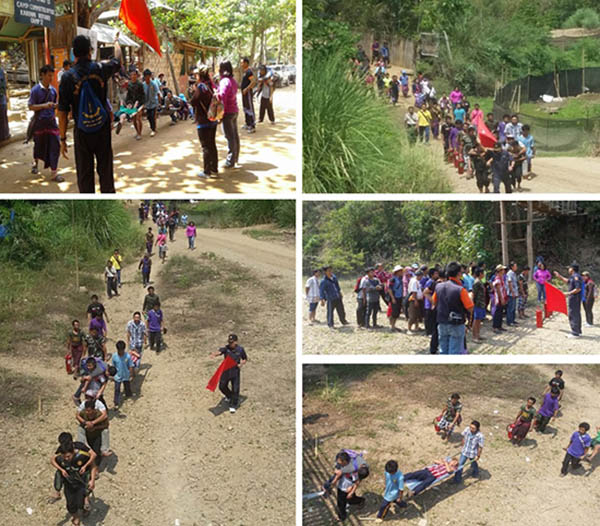 DRILL
Day 1 DRR Training in BMN camp on 1st March 2016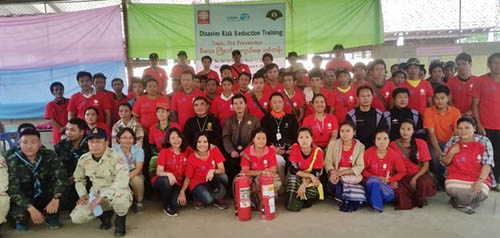 Day 2 DRR Training in BMN on the 2nd March 2016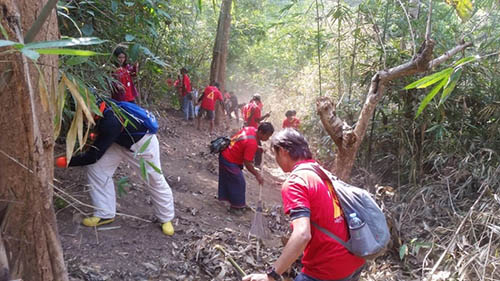 DRR Training & Activities for Youths: Awareness-raising activities Fire break activities-Reduce Risk- on March 2nd in Ban Mai Nai Soi Camp with around 120 participants from MOI/UNHCR/NGOs/ Military/National Security Center and people and youth in community.

400 meters of fire break were done
Awareness raising poster regarding fire prevention and Flag to indicate wind direction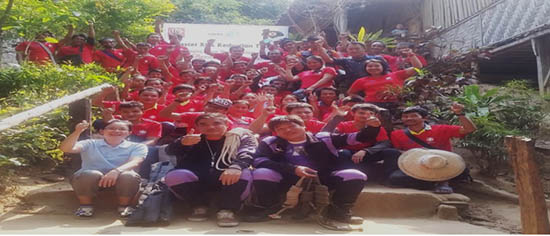 DRR Training in BMS on 9th of March 2016
On 29th of March 2016 DRR training was held at Ban Mai Nai Soi Camp Number of Participants: F32, M-11,T-43 Contents: Fire Prevention and Fire Fighting equipment using practice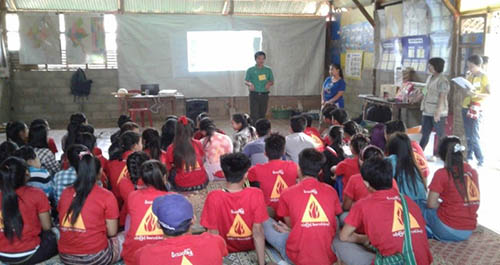 Basic Knowledge about Fire Starting and Prevention
Group work-Understanding Fire and Equipment in the Mini – Fire Station

Activity Base 1) Using Fire Pad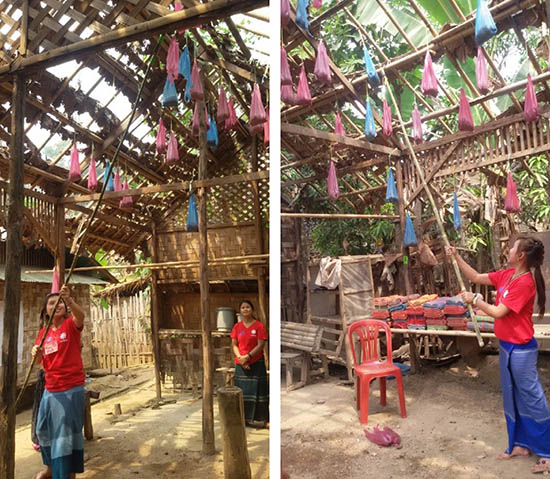 Activity Base 2) Using Fire Hook
Activity Base 3 and 4) Fire Prevention and Fire Extinguishing using water bags, sand bags, high-pressured water container and household utensils available.
Activity Base 5) Safety Measure in Cooking and Using Candles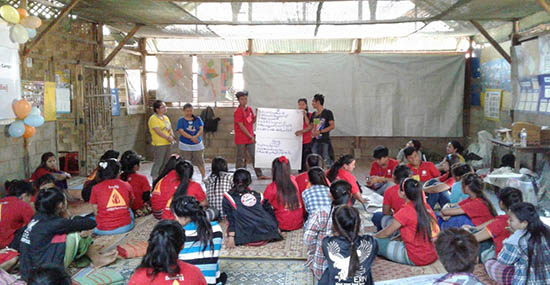 Conclusion of Lessons Learned from all activity bases
DRR TRAINING TO YOUTH_BMN 29th of MARCH 2016