In May 2023, COERR Mae Sot and COERR Kanchanaburi organized several skill training activities for low-income earners in temporary shelters in Tak and Kanchanaburi Provinces. The skill training activities include multipurpose liquids making such as dishwasher cleaner, liquid detergent, fabric softener, liquid soap, oil massage, warm compress; hammock and doormat weaving, handcrafted grass broom making, traditional bamboo basket weaving, etc.
The aim of the project was to
1) demonstrate their own capability;
2) promote conservation and restoration of the value of local wisdom and creation of innovation from traditional knowledge
that could generate the supplemental income in the future.
Meanwhile, they could make use of what they had learned and produced in daily life and reduced expenses. The surplus of what they produced could be distributed to the Vulnerables such as the elderlies, persons with disabilities, the ailing villagers, etc. The training also strengthened relationship of participants who came from the same hometown and wished to return to their home country someday.
This month's training included the following:
COERR Mae Sot organized training in Ban Mae La temporary shelter on May 16th, on multipurpose liquids making, hammock and doormat weaving for 50 youth of 26 females and 24 males.
In Ban Umpiem temporary shelter, a training on making herbal compress for health was organized on May 15th, for 30 participants of 24 females and 6 males. There was an additional training session on making multipurpose liquids on May 16th for 15 participants of 10 females and 5 males.
In Ban Nupo temporary shelter, a multipurpose liquids making training was conducted on May 19th for 26 participants of 24 females and 2 males. Traditional bamboo craft weaving was organized for 30 children and youth of 19 females and 11 males.
COERR Kanchanaburi organized a training on broom making in Ban Don Yang temporary shelter, Kanchanaburi Province, on May 13th for 50 youth of 32 females and 18 males; on fabric softener liquids making for 24 youth who produced 146 bottles.
In Ban Tham Hin temporary shelter, Ratchaburi Province, a training on Natural Tie Dyeing to make a plain T-shirt colorful and lovely for wearing in which 50 youth of 43 females and 7 males participated.
Training in making multi-purpose liquids, weaving hammock and doormat
at Ban Mae La Temporary Shelter


In Ban Umpiem Temporary Shelter, training on multi-purpose Liquids making

Training in Making Herbal Compress for Aches Relief at Ban Umpiem Temporary Shelter
Training on Making of Dish Washing Liquid, Clothes Washing Liquid, Hand Washing Liquid
and Fabric Softener at Ban Nupo Temporary Shelter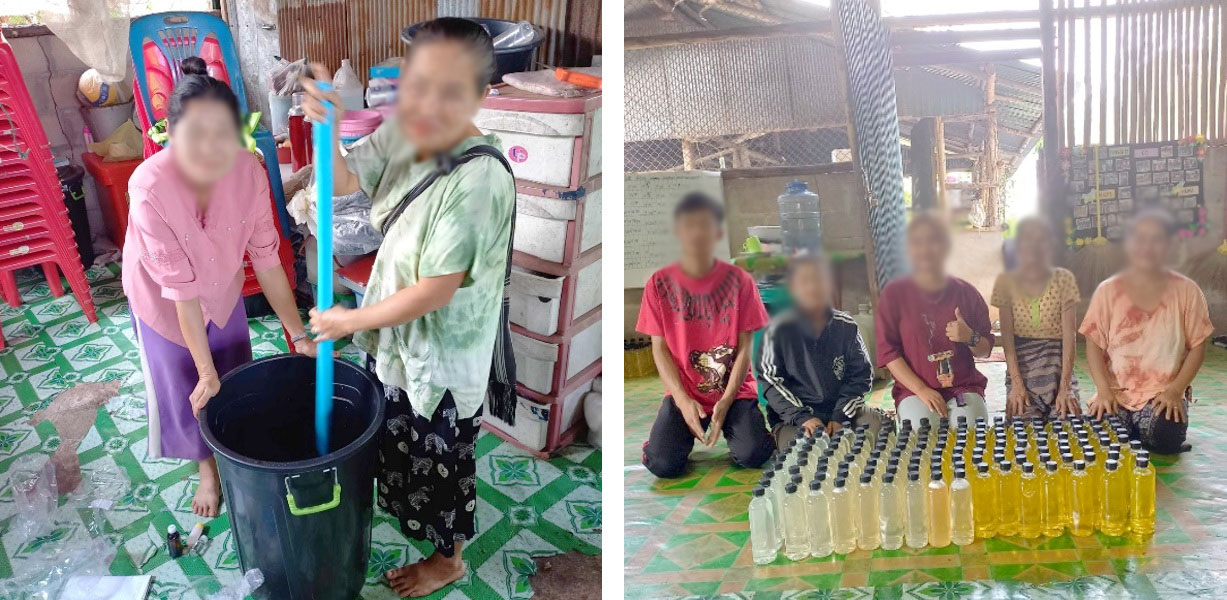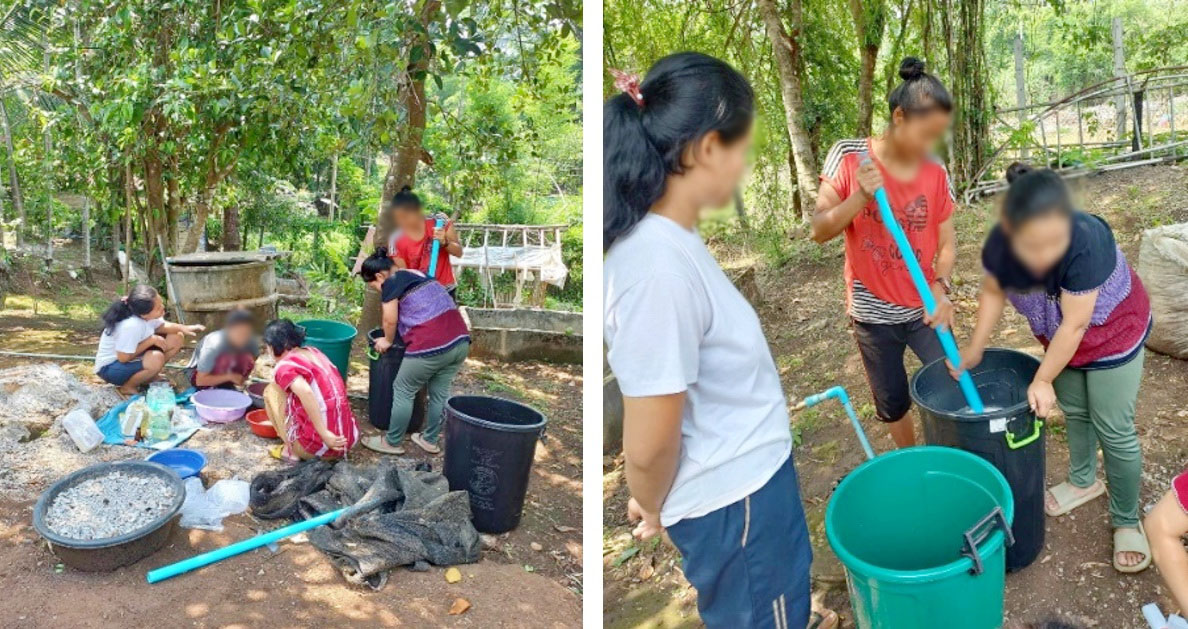 Traditional Bamboo Craft Weaving Training at Ban Nu Pho Temporary Shelter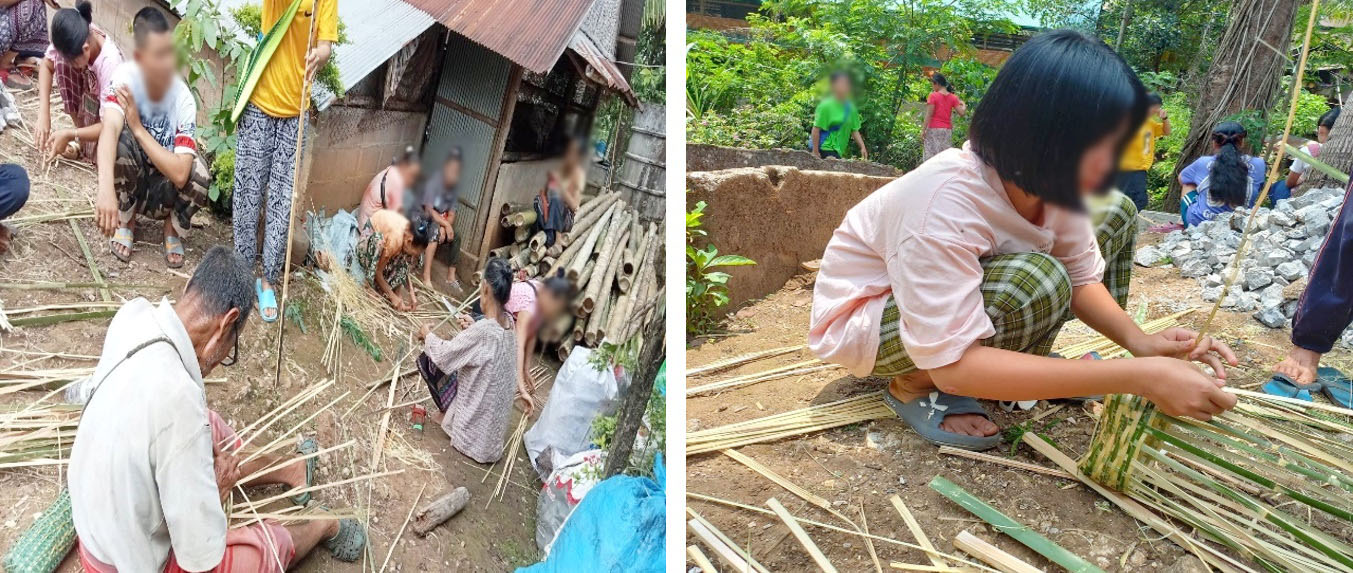 COERR Kanchanaburi Organized Training on Liquid Fabric Softener Making
Broom Making Using Seasonal Grass Training at Ban Don Yang Temporary Shelter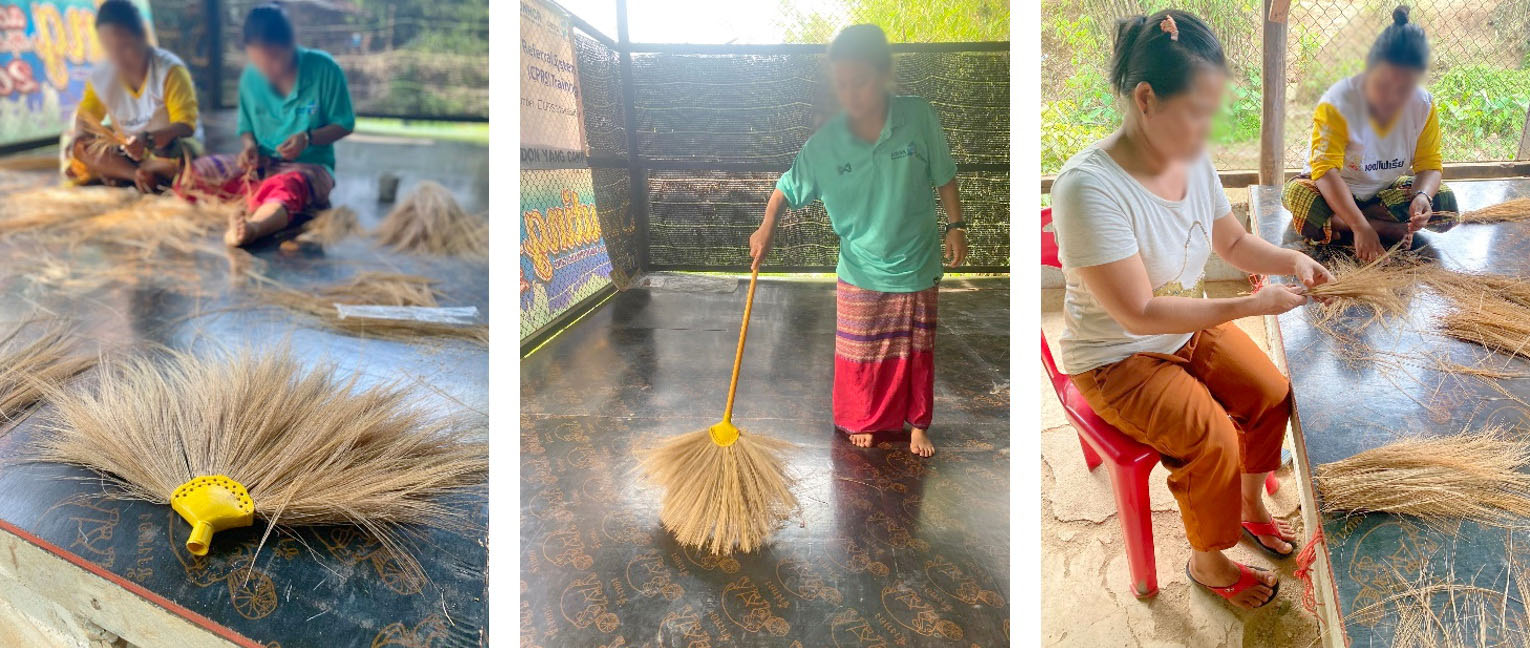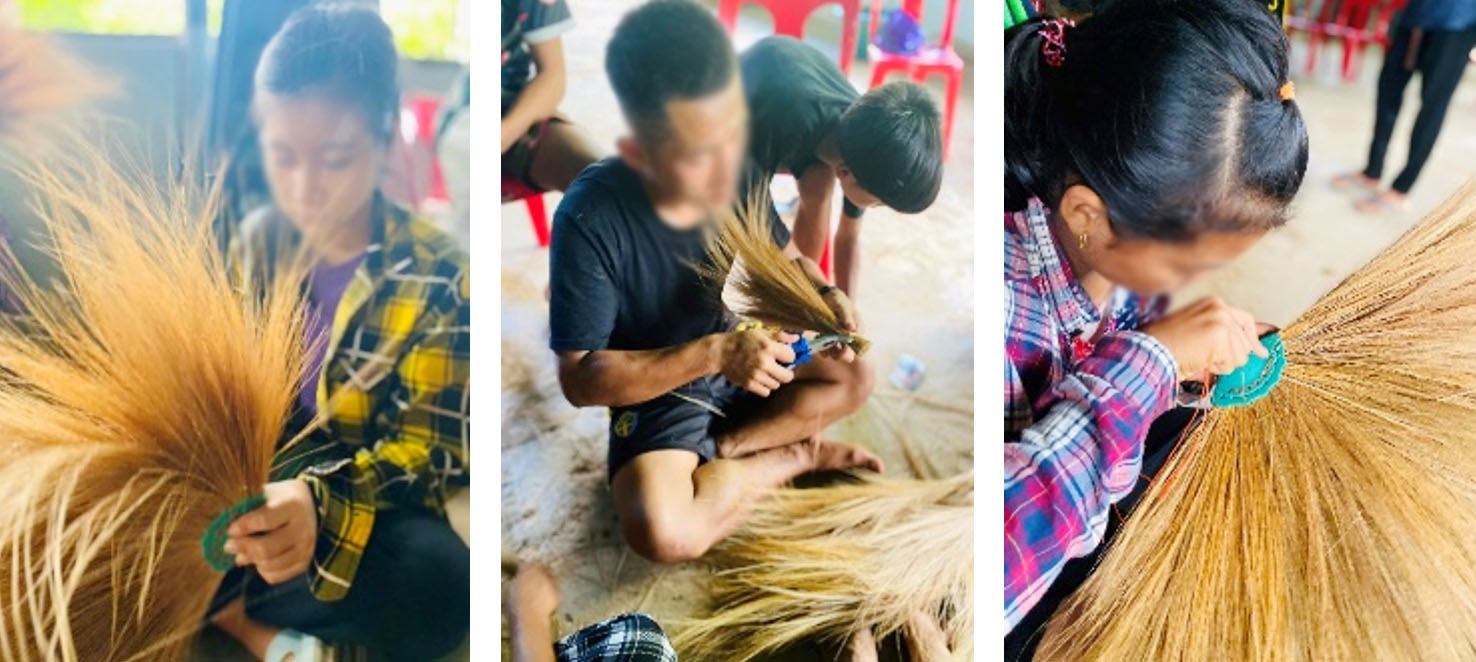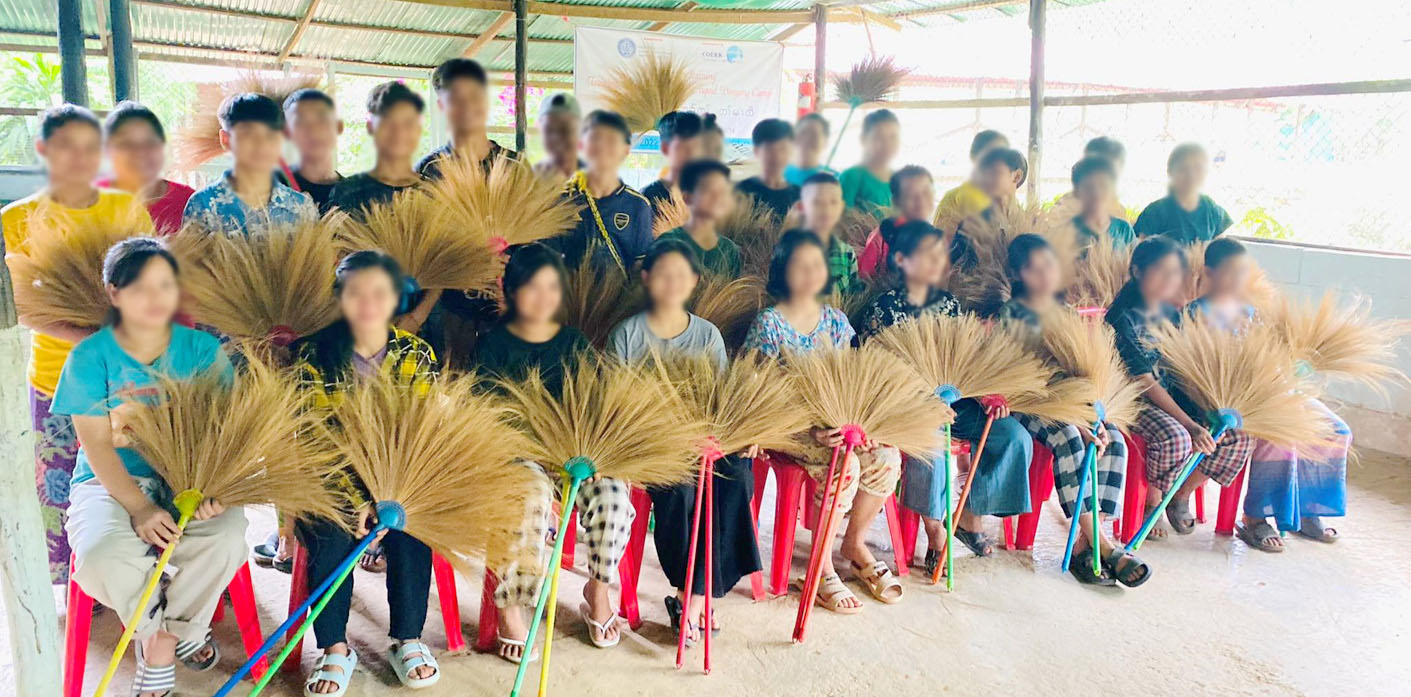 In Ban Tham Hin Temporary Shelter, a Training on Natural Tie-Dyeing Clothes was organized