COERR Mae Sa Rieng organized a basic home gardening training which they were equipped with varied knowledge about vegetable plot, shoveling, nurturing and benefits of vegetable gardening. After a lesson, the school children started to plant by themselves. Then COERR staff distributed pots and seeds to them so that they could make the vegetable garden at home. The activity was organized on September 24, 2022 in Ban Mae Lama Luang Temporary Shelter in Mae Hong Son Province's Sob Moei District. There were 75 school children of 48 girls and 27 boys joining.
COERR Mae Sot organized various learning activities such as growing sunflower sprouts and bean sprouts, making multi-purpose cleaner making and door mat from used cloth making, at Ban Nupho Temporary Shelter in Umphang District, Tak Province on September 17, 2022 for 50 youths
In addition, another door mat from used cloth making activity was held in Ban Mae La Temporary Shelter, Tha Song Yang District, Tak Province, on September 14, 2022 in which 51 youths of 34 female and 17 males attended. The purpose of the activity was to build volunteering spirit among youth who learned to give their products to the poorer in their community.
Vegetable Gardening in Ban Mae Lama Luang, Mae Hong Son Province's Sob Moei District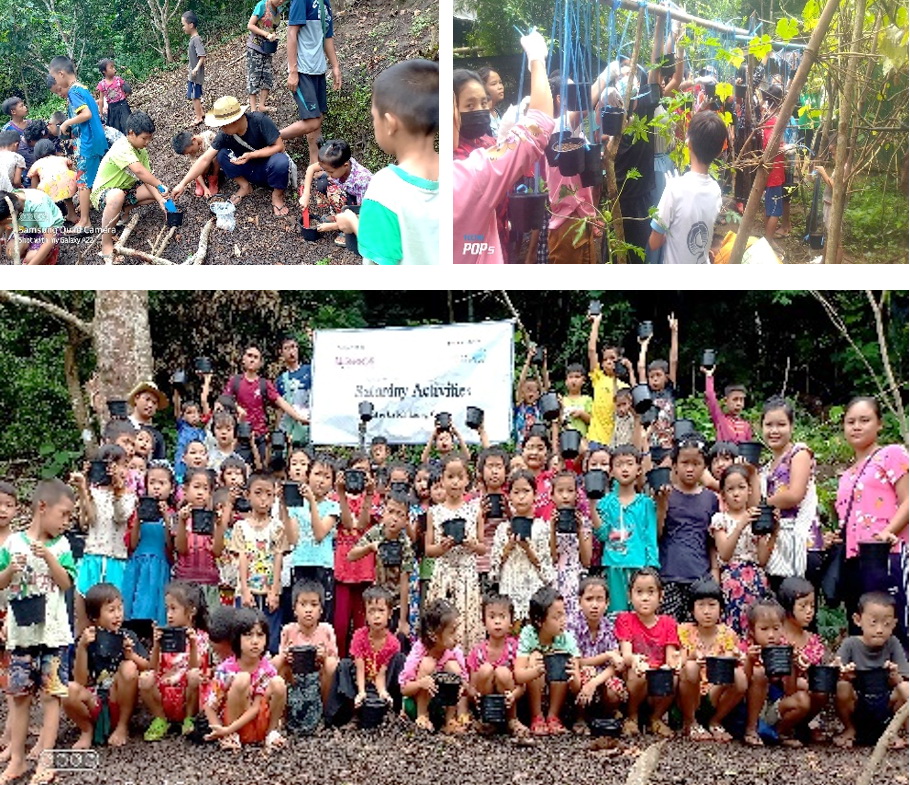 Livelihood Training for youth in Ban Nupho, Tak Province's Umphang District, in which they were taught to grow
Sunflower Sprouts, Bean Sprout, Multipurpose Cleaner making and door mat from used cloth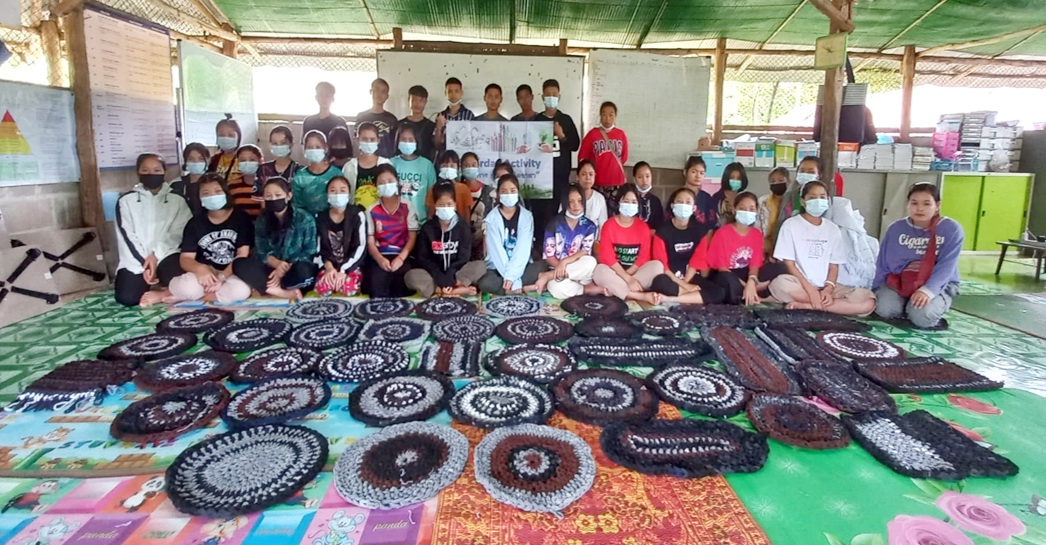 Youth volunteers in Ban Mae La Temporary Shelter, Tak Province's Tha Song Yang District, were seen making
door mat from used cloth for distribution to the needy