On September 3, 2022, at Ban Mae La Ma Luang Temporary Shelter of Mae Hong Son Province, COERR Mae Sarieng organized awareness-raising and campaign activities on Disaster Risk Reduction (DRR). Such risks are fire and forest fire, floods and flash floods, landslides, storms, etc.
Activities included placing warning signs in public areas, distributing warning messages, announcement at public broadcasting station by Youth group, walking campaign by Volunteer Youth and Emergency Response Team.
There were 403 participants of 262 females and 141 males. Such campaign draw a lot of public interest and hence made them aware and more prepared and alert to any disasters. This could also help reduce disaster risks.
COERR Kanchanaburi organized a training for the Emergency Response Team and ER Youth Volunteers on Risk Reduction focusing on fire prevention: knowing how fire starts in order to prevent and put out; planning how to control fire and use fire extinguishers; evacuating people to safe place, etc.
The training was organized in Ban Tham Hin Temporary Shelter, Ratchaburi Province on September 7, 2022, in which 147 females and 63 males, totaling 210 participants, attended; and in Ban Don Yang Temporary Shelter, Kanchanaburi Province on September 9, 2022, in which 137 females and 65 males, totaling 202 participants, attended.
Disaster Risk Reduction Training and Campaign in Ban Mae Lama Luang
Temporary Shelter in Mae Hong Son Province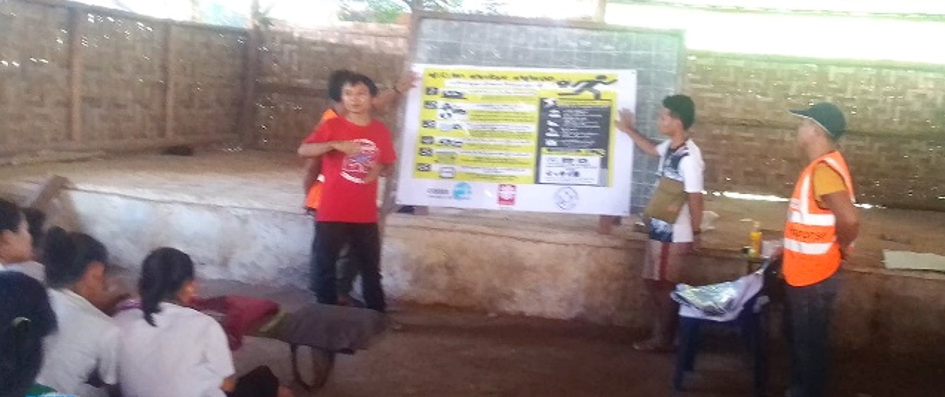 Disaster Risk Reduction Training and Campaign in Ban Tham Hin
Temporary Shelter in Ratchaburi Province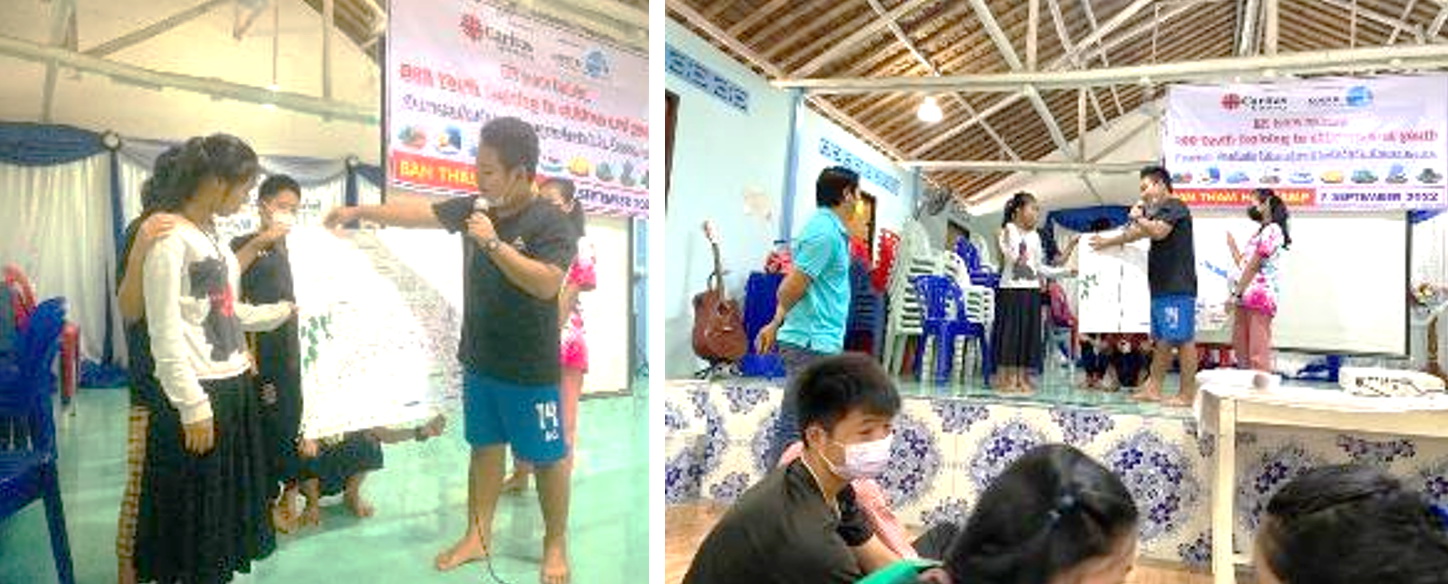 Disaster Risk Reduction Training and Campaign in Ban Don Yang
Temporary Shelter in Kanchanaburi Province