COERR has been carrying out the environmental preservation and education in agriculture, tree planting and waste management throughout the year.
In June every year there are two major events in which COERR and the refugee community celebrated together, i.e. the World Environment Day on June 5th and the World Refugee Day on June 20th.
This year, COERR Mae Sot and Kanchanaburi distributed more than a thousand seedlings under the tree planting activities, to concerned organizations and community to plant in schools and many places in Ban Mae La, Umpiem, Nupo in Tak Province and Ban Don Yang in Kanchanaburi Province, so as to make the areas greener, cooler, and maintain environmental balance as well as ecosystem with abundance resources. The tree planting activities had promoted environmental awareness to refugees in Ban Mae La, Umpiem, Nu Po Temporary Shelters of Tak province and Ban Don Yang Temporary Shelter of Kanchanaburi Province.
On the occasion of World Environment Day, COERR Mae Sot organized the tree planting activities on June 7, at Ban Nupo temporary shelter with 300 participants; on June 20, at Ban Umpiem temporary shelter with 110 participants; and on June 28, at Mae La temporary shelter with 328 participants.
COERR Kanchanaburi also distributed 1,000 trees to refugees to plant in Ban Don Yang temporary shelter in Kanchanaburi Province on June 8, 2022.
Besides, Waste Management Exhibition were organized in which youth leaders trained by COERR provided knowledge about 3R's waste management – Reduce, Reuse and Recycle to children and youth, to enable them to understand about the problem and the impact of mismanaged trash. This had created the cooperation in reducing trash based on 3Rs, i.e., minimize unnecessary use and waste, extend the product life cycle and use waste as resources. The youth leaders demonstrated proper way of waste segregation to the children while attending the waste management exhibition in school.
Tree Planting and Waste Management Exhibition on the Occasion of World Environment Day and
World Refugee Day in Ban Mae La Temporary Shelter
Tree Planting for World Environment Day in Ban Umpiem Temporary Shelter.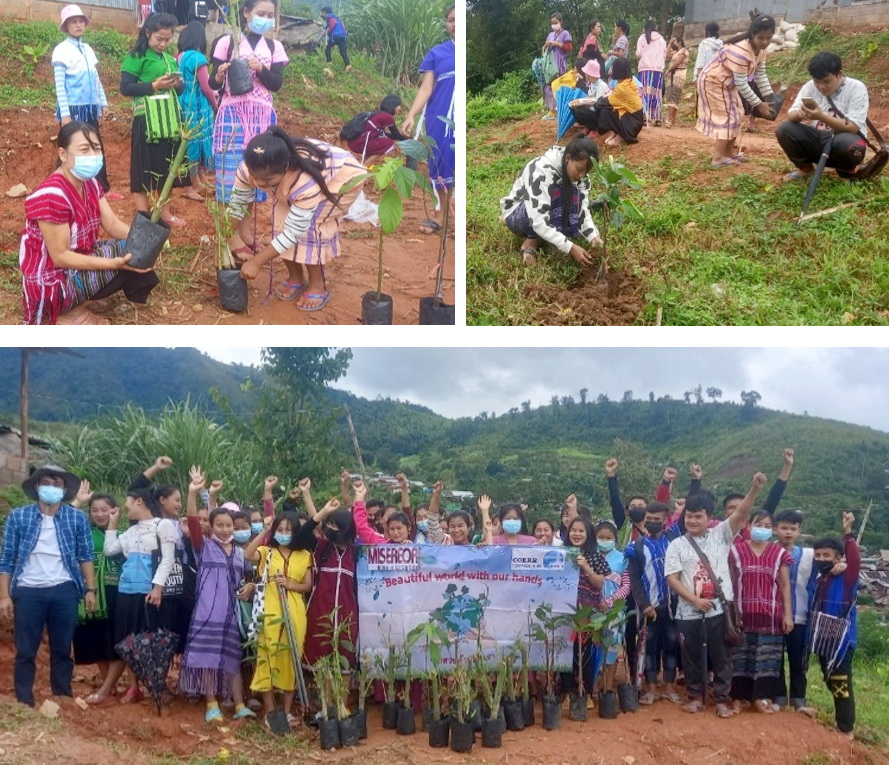 There were 3 events organized in Ban Nupo Temporary Shelter: Tree planting; Stage Performance and
Ceremony and Waste management Exhibition.
Speech given by camp leaders and Stage Performance by schoolchildren on June 20, 2022, in which 350 refugees living in Ban Nupo Temporary Shelter for over 20 years participated on the occasion of World Refugee Day.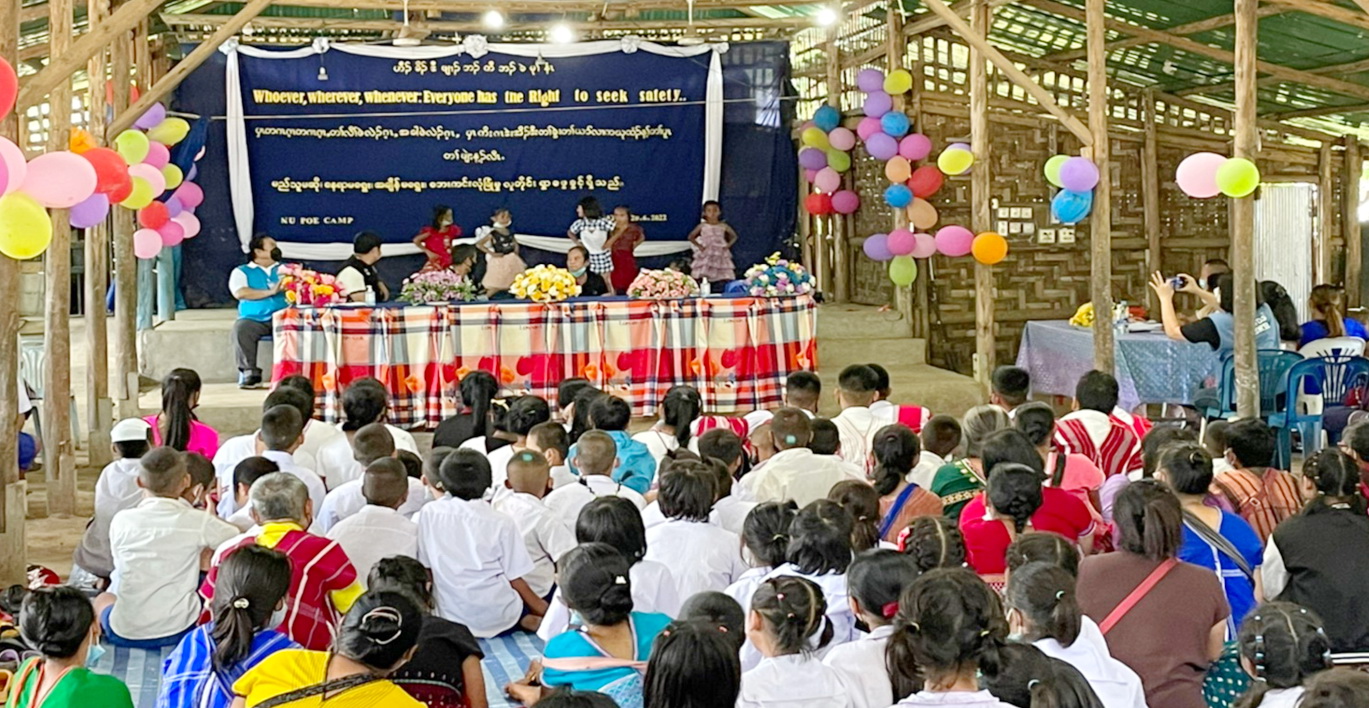 Waste Management Activities Organized in Ban Nupho, on June 20 and 24, 2022. There were 300 participants.

COERR Kanchanaburi distributed seedlings and carried out planting activities and stage ceremonies in Ban Don Yang Temporary Shelter on the occasion of World Refugee Day and 25 years of Ban Tham Hin Temporary Shelter.