COERR Mae Sot joined the Tree Planting Project on the occasion of His Majesty King Maha Vajiralongkorn Phra Vajiraklaochaoyuhua's Birthday on July 28, 2020, at Nupo temporary shelter, Umphang district, Tak province in which approximately 2,000 people participated the Stage Performance and Lighting Ceremony and also the Tree Planting event.
On July 15 and 27, 2020, COERR Mae Sot organized the Environmental Protection Activities in which 500 displaced persons in Ban Mae La Temporary Shelter's Huay Nok Kok Forest, Tha Song Yang District, Tak Provinceม participated in the activities.
The objectives of the environmental protection activities are to increase forest areas, raise people's awareness about the importance of natural resources conservation through reforestation and social responsibilities towards society. It is also necessary to strengthen relationship among local communities and the displaced persons living in the Temporary Shelter as well.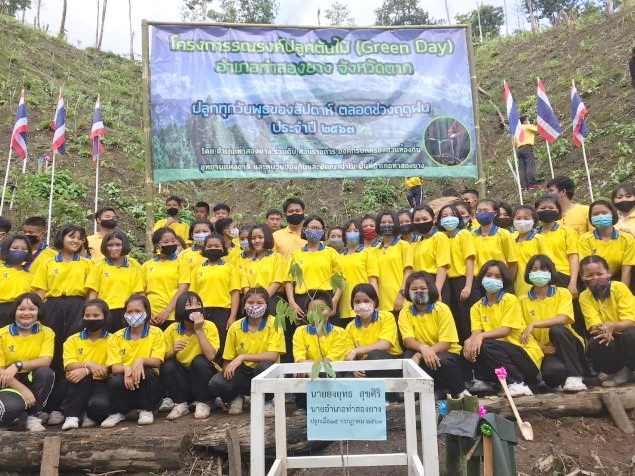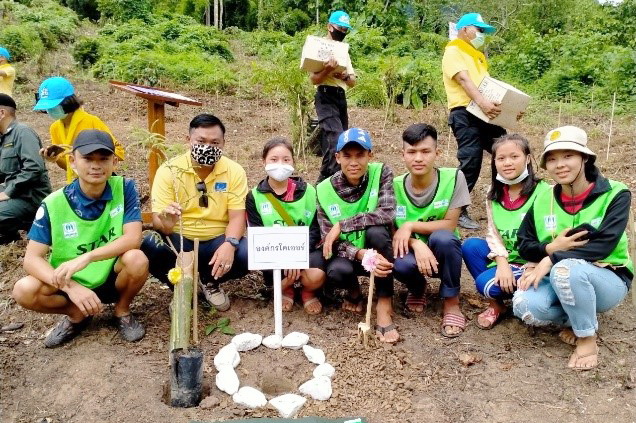 On August 5, 2020, COERR organized the Youth Volunteers in Tree Planting Activity to increase the green areas and to stop climate change. Usually trees absorb carbon dioxide from the air and store in the soil while release oxygen back into the air and offer cooling shade for human beings and animals.
There were 500 youths participating in this Saturday Activities on "Planting trees to fight Climate Change and add Green Areas for Better Community and Environment". The tree planting activity was conducted in the forest area of Mae La temporary shelter.
On August 11, 2020, COERR organized the Children Activities for Elderly under the theme "Reforestation to Celebrate Mother Day" in the forest area of Ban Mae La Temporary Shelter, Tak Province, in which 600 children and youth learned how important the forest was and that they could contribute to community and their environment through tree planting and forest conservation.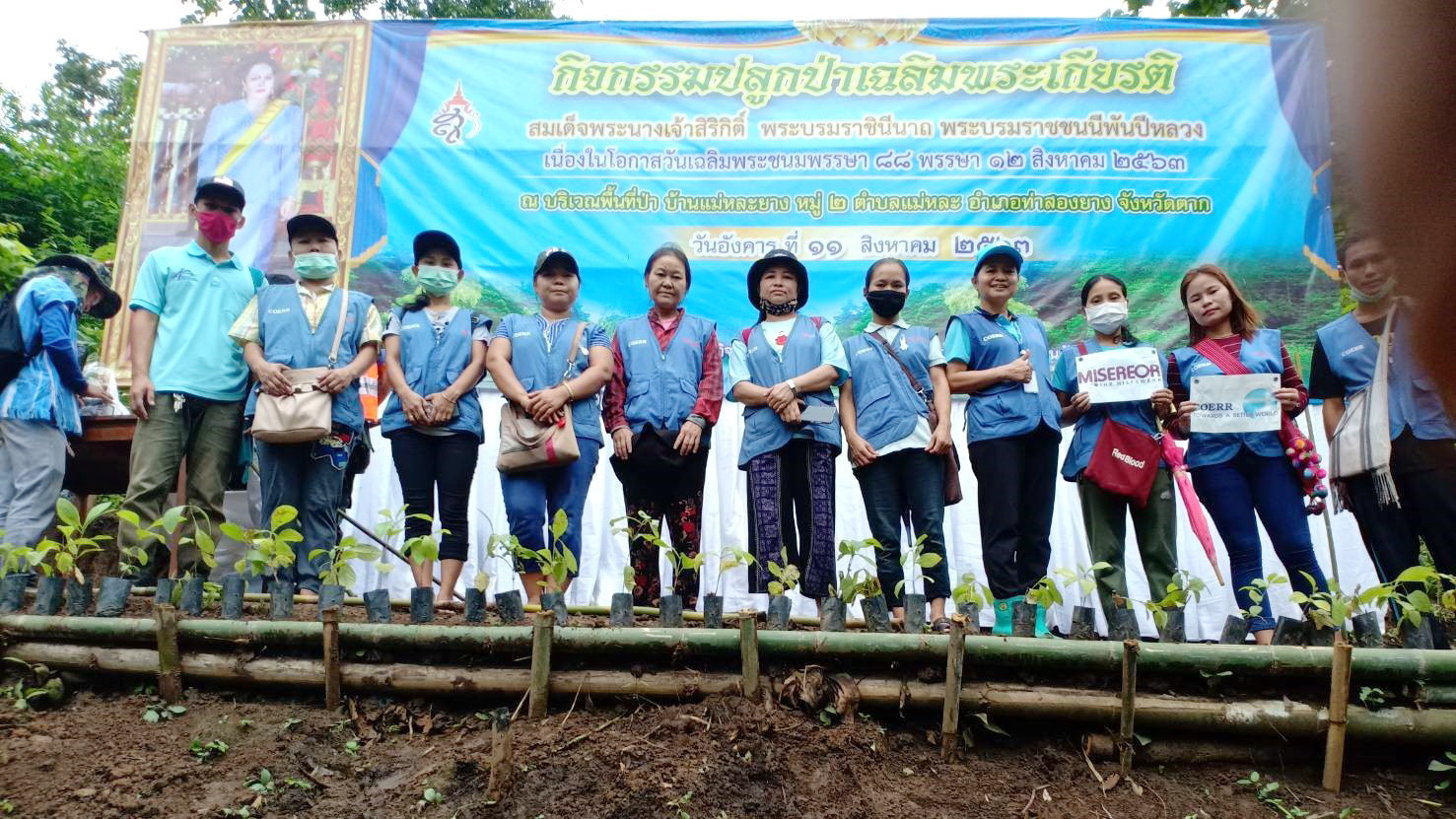 COERR Mae Sarieng and the displaced persons joined the "Reforestation to Cerebrate the Mother Day on August 12, 2020", in two temporary shelters in Mae Hong Son's Sob Moei District. COERR provided 1,000 plants to enable 293 displaced persons, of 154 female and 139 male to grow in Ban Mae Lama Luang on August 12; and 221 displaced persons, of 106 female and 115 male to grow in Ban Mae La Oon on August 13, 2020.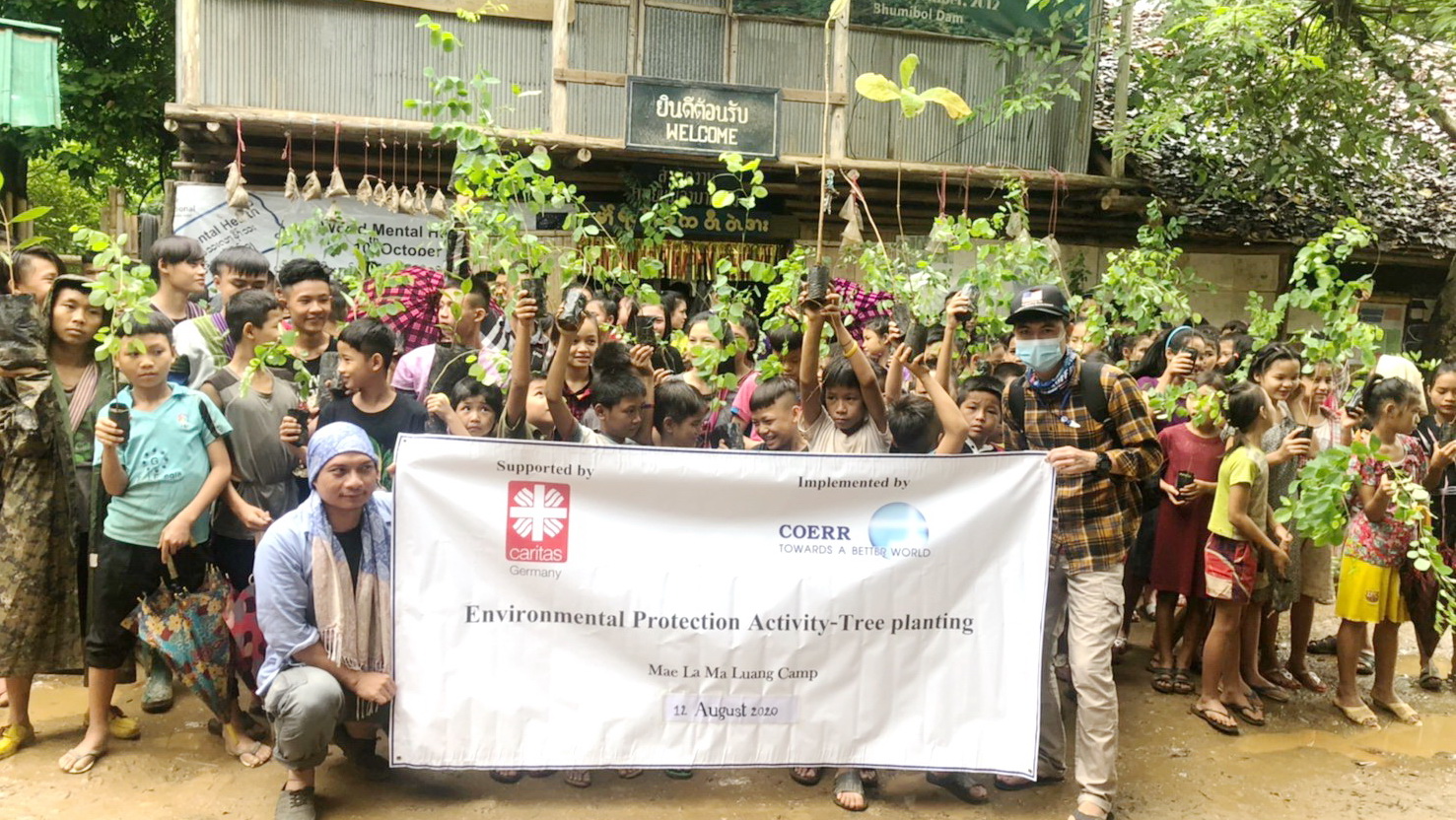 To celebrate His Majesty the King's Birthday, on July 28, 2020, as well as to Save the Future, COERR Mae Hong Son supported 800 plants to be grown in Ban Mai Nai Soi Temporary Shelter, Mae Hong Son's Mueang District. There were 200 displaced persons of 135 female and 65 male participating.