On July 25, 2020, COERR Mae Sot organized "Youth Teaching the Younger on Personal Hygiene against COVID-19" at Ban Mae La Temporary Shelter in Tak Province's Tha Song Yang District, in which 64 youth of 45 female and 19 male performed the activities.
Due to the COVID-19 pandemic measure, the displaced persons in the temporary shelter had to stay at home for about 2-3 months to prevent them from the virus.
COERR supported this group of young displaced persons who volunteered to pay home visit to children in order to give some advice to keep them healthy and strong during the pandemic.
Advice was given through the drawing and painting pictures showing and instructing about washing hands, taking bath, wearing face mask, eating nutritious food, and exercising.
In conclusion, this program enabled the youth to turn crisis into opportunity that they could make good use of their leisure time performing volunteering activity for the benefit of children in their community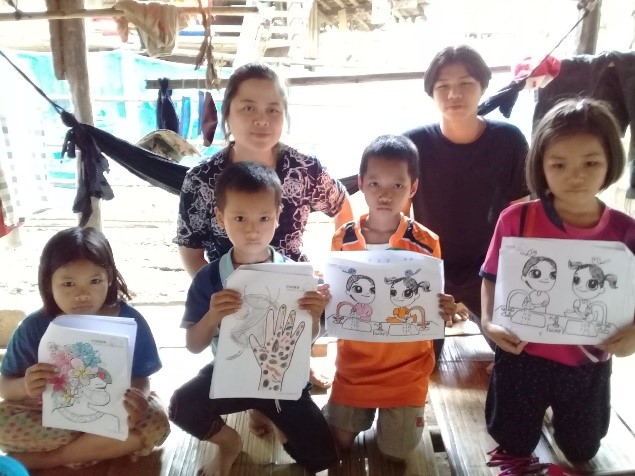 COERR supported "Teaching Hygiene Care for Small Children in Child Friendly Space" in Ban Mae La Temporary Shelter during July 21-23, 2020. There were 60 children, 26 girls and 34 boys being taught how to take good care of their personal hygiene so that they could develop good personal hygiene habits and behavior that made them healthy and had disease control and prevention.