During the first half year of 2020, COERR Volunteers paid several visits to the livelihood program for youth education On February 24th, COERR Volunteer Groups in Bangkok Archdiocese visited and provided advice to youth in frog raising activities of which income will support their education.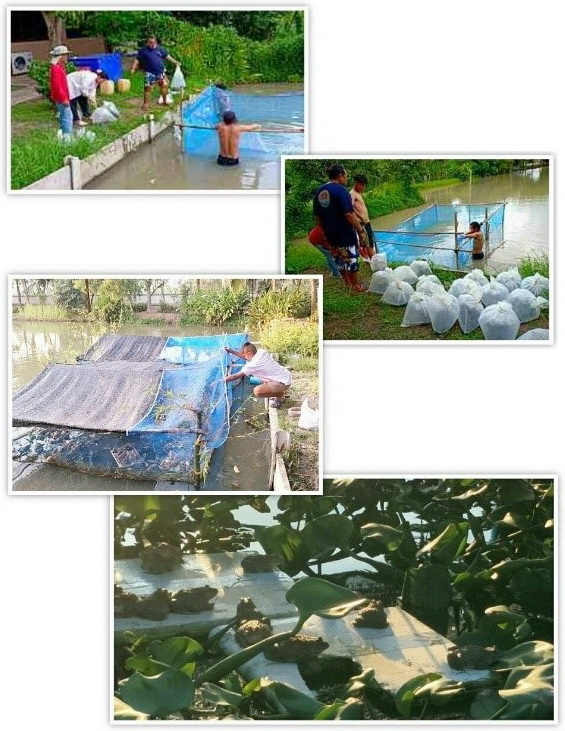 On March 25th, Volunteers in Thatrae-Nong Saeng ArchDiocese visited youth and faimily income generating activities i.e., chicken raising, frog raising and fishing nets making in which the children were taught by parents how to make fishing nets.
Volunteer group in St. Catharin Church, Sakhon Nakhon Province, Tharae-Nong Saeng Archdiocese visited the progress of fish raising project. The feedback from the youth was that the project has reduced the burden of their families on food for the schoolage members who are in need of nourishment for physical and mental development.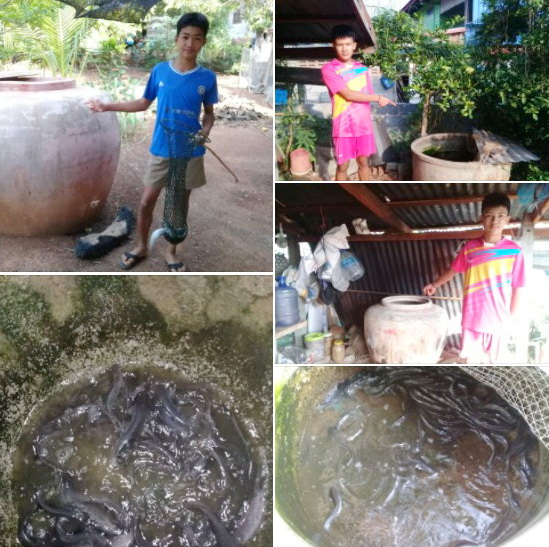 On April 11th, Ban Kham Volunteer Group in Ubonratchathani Province and youth group in the fish raising activity paid a visit to provide fish raised in their program to the vulnerable elderly in their community.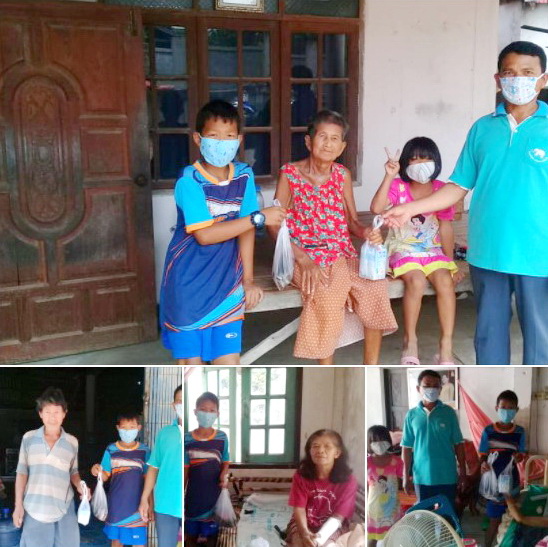 On May 29th, visit was paid to the Ban Rai Srisuk Volunteer Group, Ubon Ratchathani Province, whose rice fields, frogs and fish had gone with the floods in 2019, only those fish and frogs raised in cement block were safe. The damage caused by floods became their lessons learned in which they would try to prevent for further development.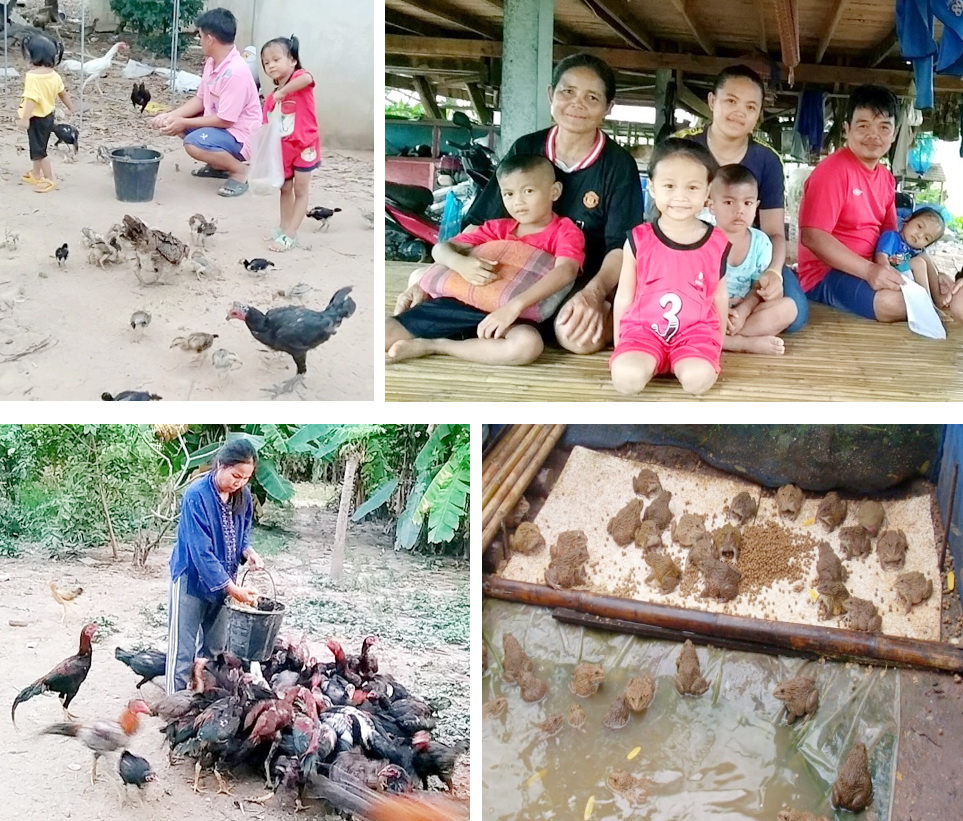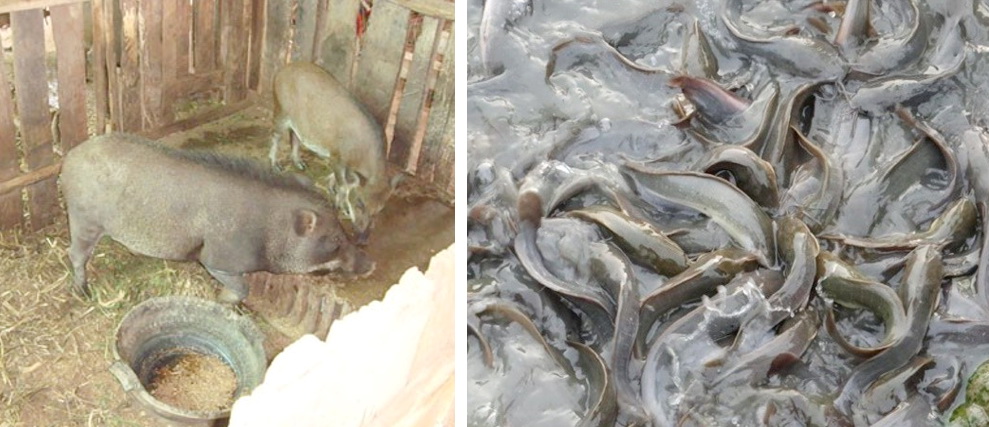 On June 20, Volunteers in Ban None Sawang Church Group, Ubon Ratchathani Province, visited and distributed chicken and pork to the needy families of the youth, under income-generating activities, to start their animal raising project.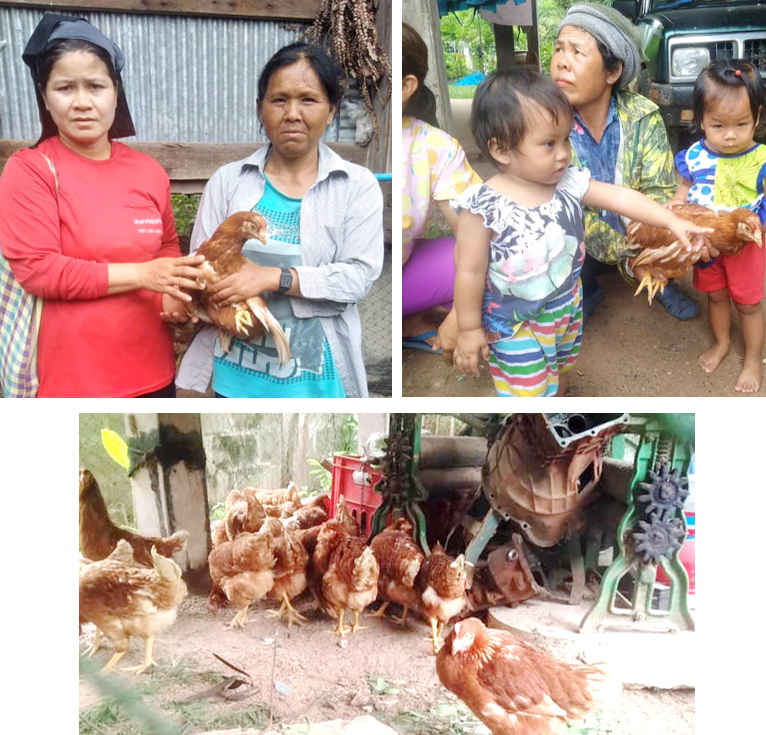 On April 22nd, the volunteer group in St. Camillo Church, Chiang Rai, in Chiang Rai Diocese, was reporting about their success in sufficiency economy of vegetable gardening, chicken raising and would start fish raising in May.
During March-May, COERR supported Volunteer Groups in Kanchanaburi Province, in Ratchaburi Diocese, in their program of soap making, frog raising and pig raising. Pigsties were constructed by the volunteers.
During April-May, COERR volunteers in Nakhon Sawan Diocese visited the income generating activities for youth education implemented by youth volunteer groups in St. Anthony Church, Nakhon Sawan Province and St. Mark Church in Kamphaengphet Province.
On April 16th, Fr. Pairot Ketrat, the Abbot of St. Marko Church in Kampaengpet Province, Nakhon Sawan Diocese, led the Volunteer groups to distribute 50 Food Relief Packs and vegetable seedlings of chili, eggplant and citrus to the vulnerables at Kaw Charoenphorn community.
On June 22, 2020, Rev. Fr. Pairot and Volunteer groups of St. Mark Church, together with youth volunteers in COERR income-generating activities for youth education, organized the campaign and plant various fruit trees based on the sufficiency economy philosophy, such as jackfruit, longan, rambutan, guava; vegetables and herbs such as lemongrass, citrus, chili, and morning glory.
Other activities included visit to animal raising group, fish raising group, home visit and anointing of the sick and praying together; dry food distribution for the extremely vulnerable who were affected most during COVID 19 pandemic, etc.