COERR Mae Hong Son organized Social Work and Child Protection Training for Camp based refugee staff who rendered community services and child protection to displaced persons. The skills from learning would be useful when they paid home visit and conducted need assessment with children and families. The skills should also enable them to help their future community when they return homeland.
The training course contents focused on Roles & Responsibilities of staff, Definition of Child and Child Protection, Case management, Genogram, Ecomap (school, relatives, friends, etc.), Home visit, Child Safeguarding and Welfare Promoting, Assessment of children in need in terms of bio recognition, psycho, and social components; Family, Risky, Need & Services, etc.
The training was organized at COERR Social Service Center in Ban Mae Surin Temporary Shelter, Khun Yuam District during June 12th – 13th, and in Ban Mai Nai Soi Temporary Shelter, Muang Mae Hong Son District on June 17th - 18th. There were totally 24 camp-based staff participating.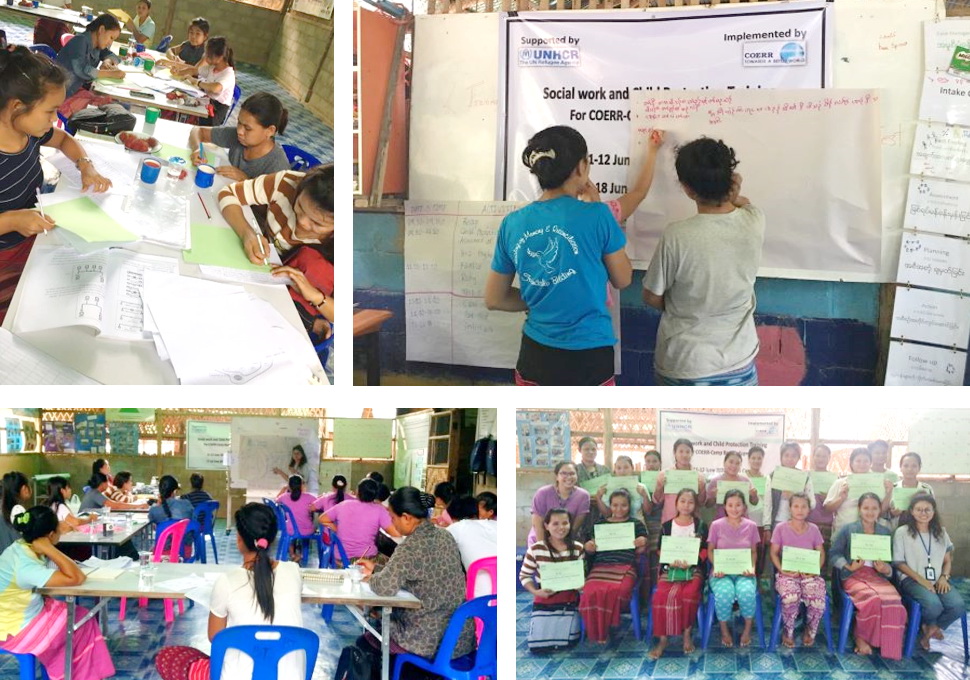 COERR Mae Sot Organized Training on Youth Participation in Child Protection Referral System on June 30, 2020, at Ban Nu Po Temporary Shelter, Umphang District, Tak Province, in which 25 young people of 11 female and 14 male were joining to learn about the child protection situation and obstacle so that they become aware that there were focal persons and organizations in their community that they could report about the incidents and seek child protection and assistance.