During the school break in March 2019, COERR Mae Sarieng organized livelihood training in making several kinds of dessert for schoolchildren and youth to enable them to acquire skills that can be useful in making dessert for eat, for sale or even can further their knowledge in the future.
The training courses have successfully drawn the attention of refugee youth. The training was organized in Ban Mae Lama Luang camp on March 20th, had 126 youth of 84 female and 42 male participated. The other training was organized in Ban Mae La Oon camp on March 21st, had 93 youth of 61 female and 32 male participated.
The trainer started to introduce ingredients to be used and describe how to make four kinds of local desserts: Coconut sago, Coconut jelly, Fried mung bean starch and Fried donut.
Then trainees were allowed to join one of the four groups, each for one kind of dessert, according to their interest. The smaller children joined the Coconut sago making group and the Coconut jelly making gruoup which are easier for them while the grown up joined the Fried mungbean starch making group and the Fried donut group as they were able to do deep fried cooking.
Each group had to cook and pack their products that had to be enough for all pariticipants. They were told to wait until the work finished then they all could eat their dessert.
Throughout the dessert making practice, the trainer and assistants helped and explained tips not only in cooking but also about hygiene standard; e.g. to prevent hair falling in food by tying up hair and washing hands before cooking, etc.
Young participants were seen helping and working togerther well. After finishing, they helped to pack before distributing to all participants. Some youth were interested to know how to get ingredient supplies and prices and how to apply ingredients available in the local areas.
Finally, representative of each group presented their production process to other groups about how easy and difficult each step took until the work was done; the taste of the dessert; calculation of the cost in case they wish to sell to generate income, a wish that the delicious course like this will happen again, etc.
The trainer concluded the training by admiring the youth's teamwork and unity and wished that the youth can apply the knowledge and skills gained for their futurre career.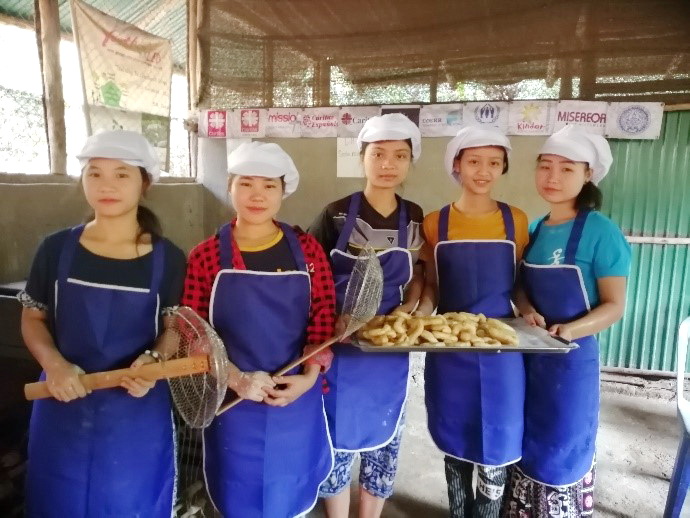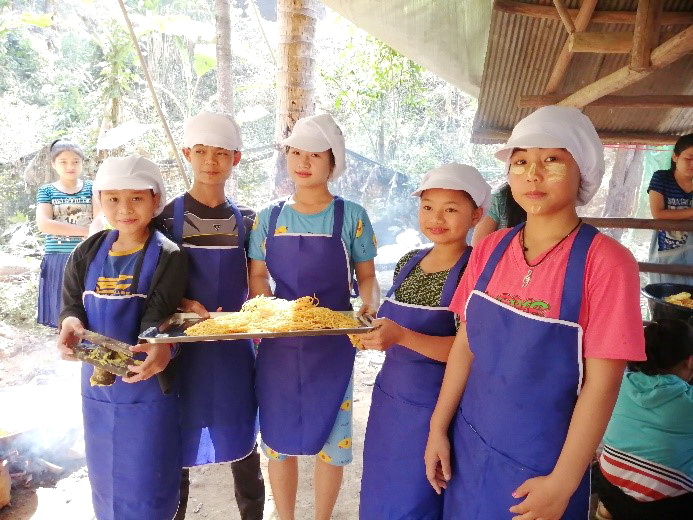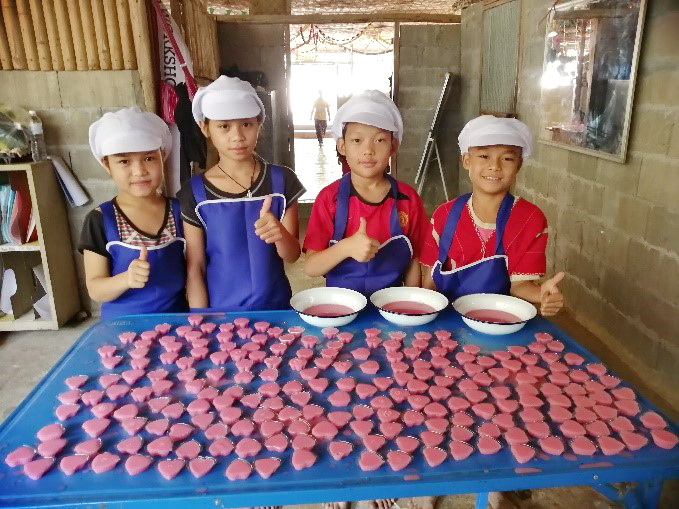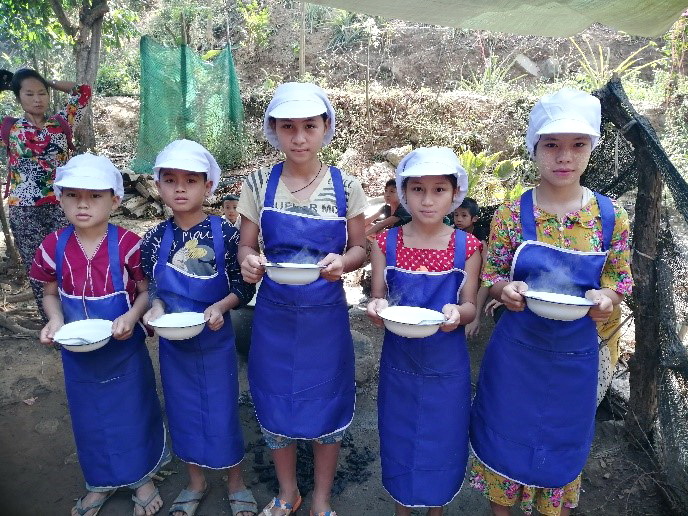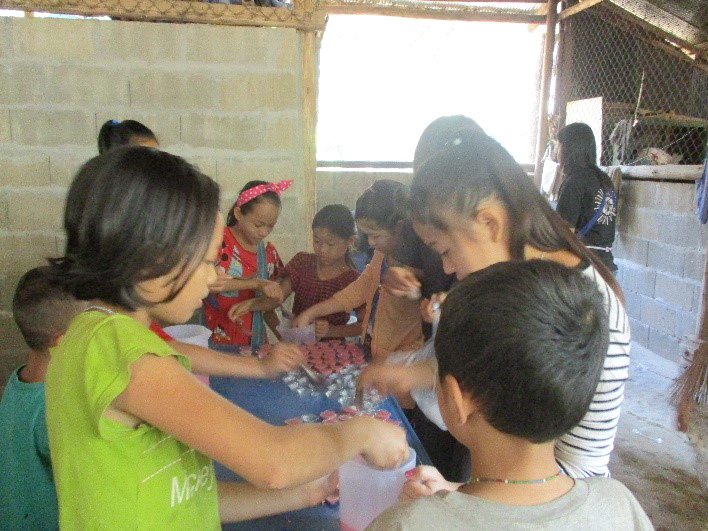 Dessert Making Class in Ban Mae Lama Luang on March 20, 2019 had 126 participants.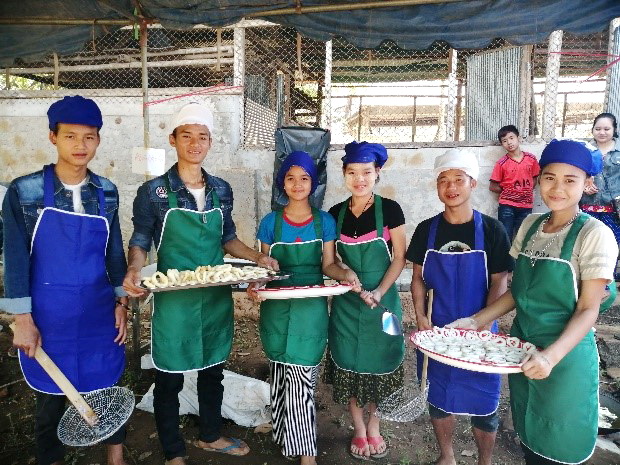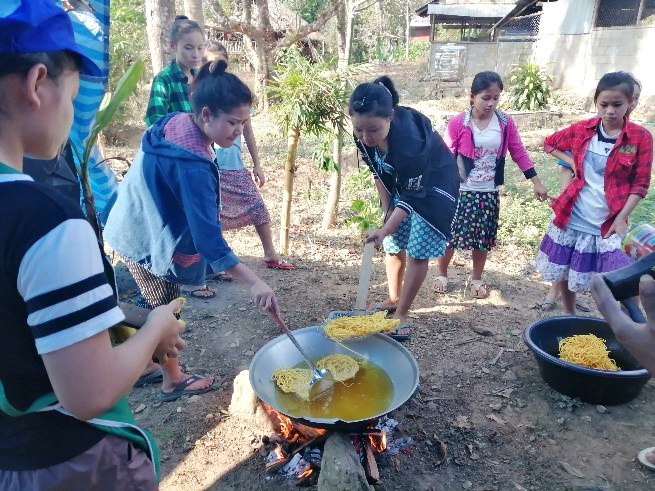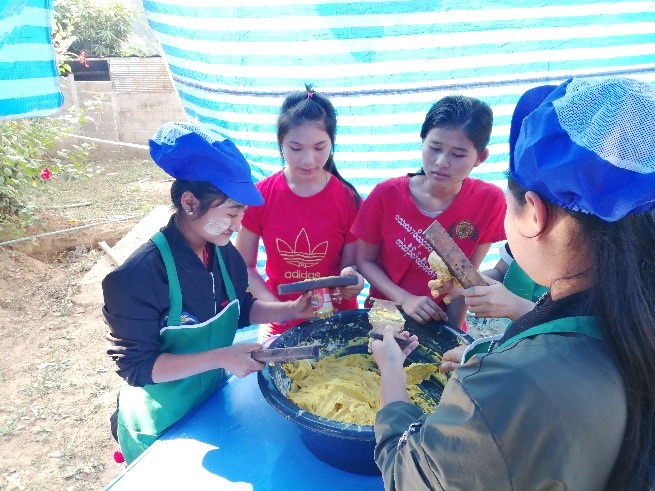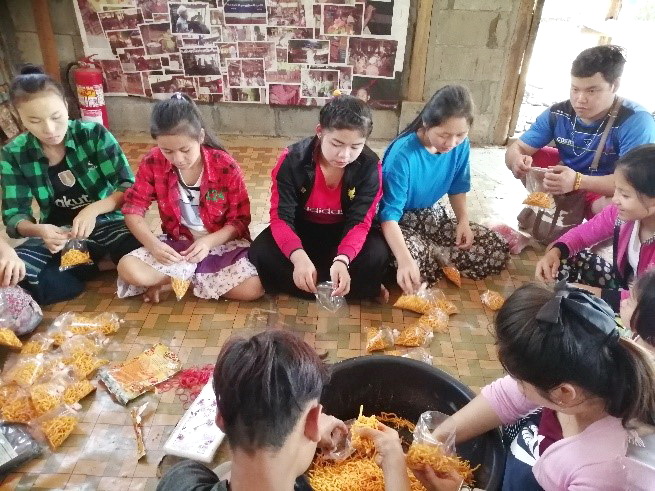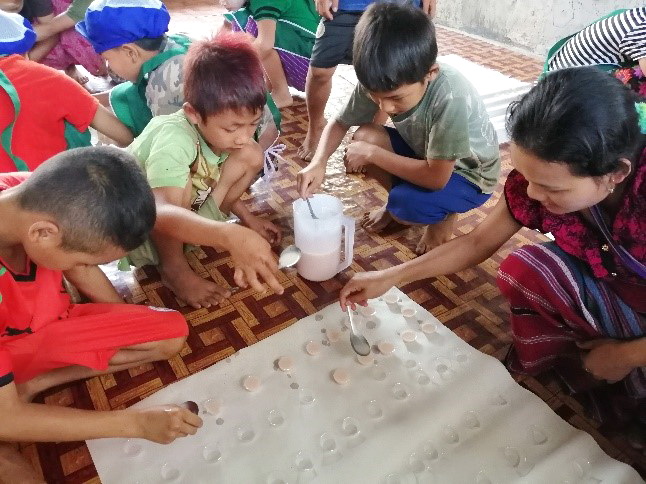 Dessert Making Class in Ban Mae La Oon camp on 21 March 2019 had 93 participants.