Since refugee camps in Mae Hong Son Province are all located near the forest areas they are among the most affected of forest fire that is likely to break out every dry season. Moreover, refugee houses are made of material that are combustible. Therefore, making fire break is considered a proper way to prevent dry season forest fire.
COERR in coordination with the refugee camp committee and community leaders took the Saturday Activities as opportuniy to motivate the refugee children and youth to realize the importance of fire prevention and their responsibility towards the community.
On the fire break activity days in March 2019, COERR had refugee participants gathered for the fire break making activity. Children and youth brainstormed about forest fire prevention and management; how fire and smoke affected the communities; and that it was everyone's concern to help and block the fire as soon as possible for the safety of all community.
Then all went to the forest and started to clear the walkway by removing deadwood or cutting weeds and vegetation along the way so this would stop fire from progressing and coming to the community.
The making of fire break as forest fire prevention organized on March 2nd in Ban Mae Surin camp, Khun Yuam District had 54 participants of 29 male and 25 female, in Ban Mai Nai Soi camp in Muang District had 500 participants of 350 male and 150 female; on March 16th in Ban Mae La Oon camp, Sob Moei District had 212 youth of 113 male and 99 female participate and in Mae Lama Luang camp, in the same district, had 152 youth of 66 male and 86 female.
After the activities, participants explained their feedback that they were happy to be a part of the activity that benefited the community as a whole, to learn to have patience while working and have volunteer spirit to help others, and be proud of themselves for being useful to their society.
Fire Break Making Activities at Ban Mae Surin in Khun Yuam District on March 2nd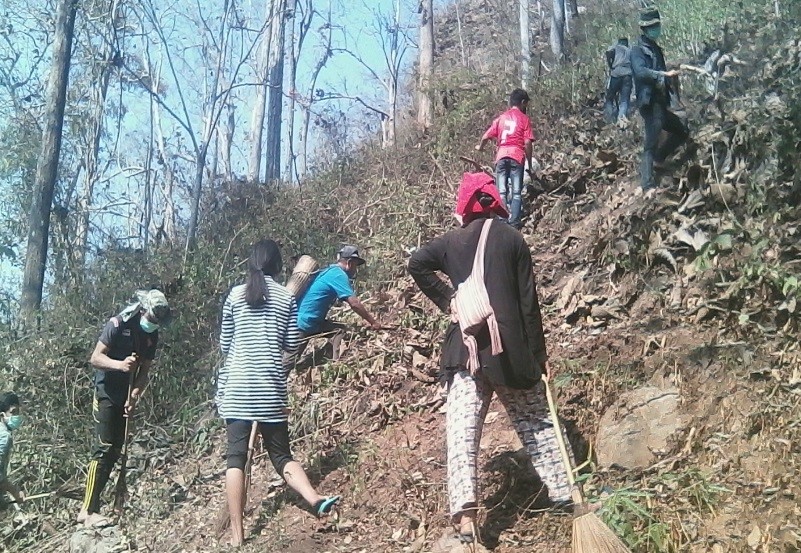 Fire Break Making Activities at Ban Mai Nai Soi camp in Muang District
Drinking water for participants supported by COERR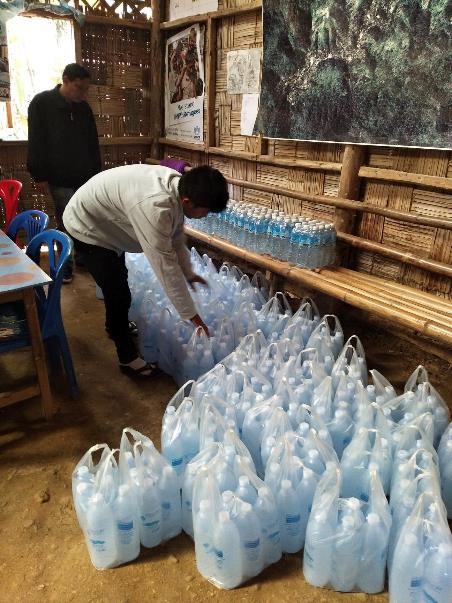 Fire Break Making Activities at Mae La Oon and Mae Lama Luang camps in Sob Moei District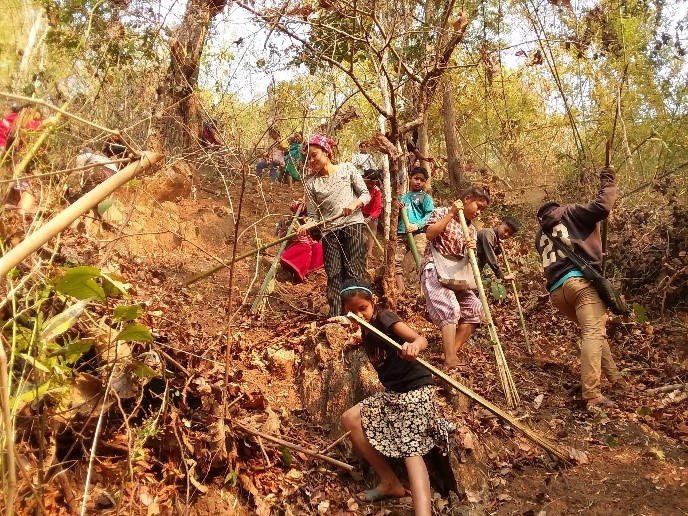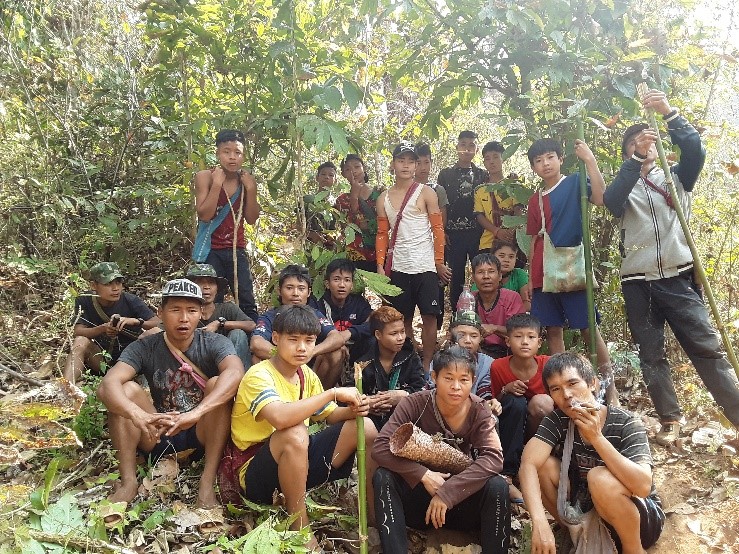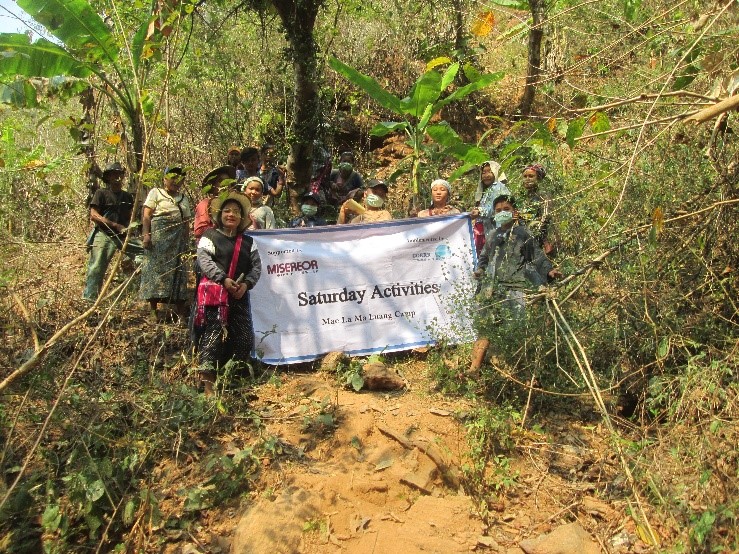 In March, COERR Kanchanaburi also organized activity for fire prevention by supporting youth volunteers with bags to fill water or sand and then distributed to the houses that had vulnerable elderly to hang in the area that was easily for them to take and put out in case of fire starting to stop before spreading.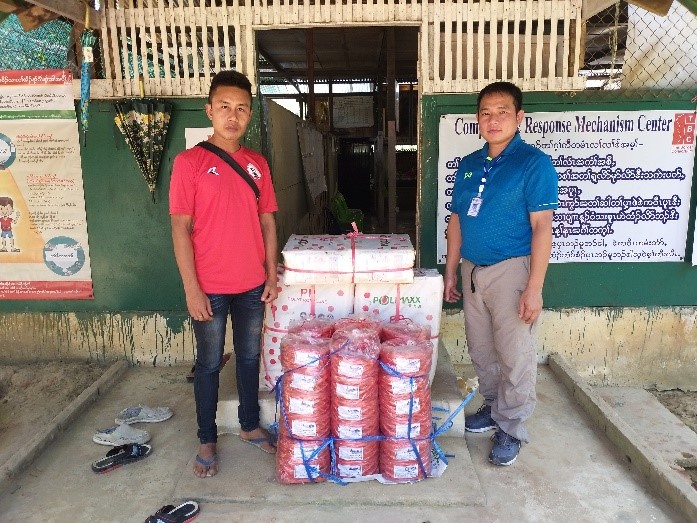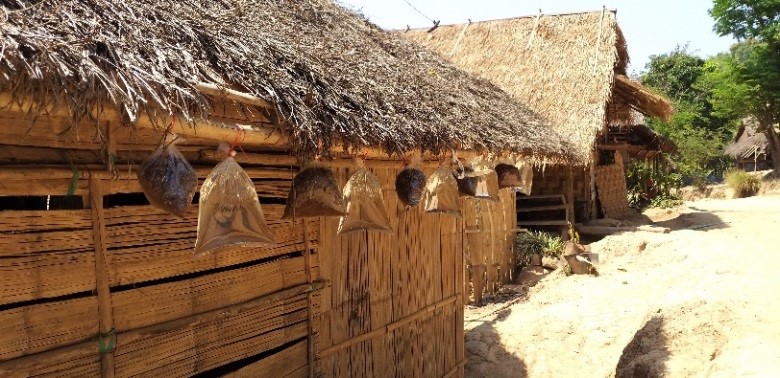 Check Dam was built in Ban Tham Hin Camp, Ratchaburi Province, so as to have small reservoir to keep water for using.