COERR Mae Hong Son organized a Training in Basic Agriculture for the Vulnerable Refugees to know how to grow vegetables in pots and any containers available, to supplement their meal. This activity was held in Ban Mai Nai Soi Camp on 20 July 2018. There were 26 participants of 17 female and 9 male attending.
Trainer explained process in mixing soil with organic fertilizer at a ratio of 1:3. Then put the mixture in the container, in preparation for further steps.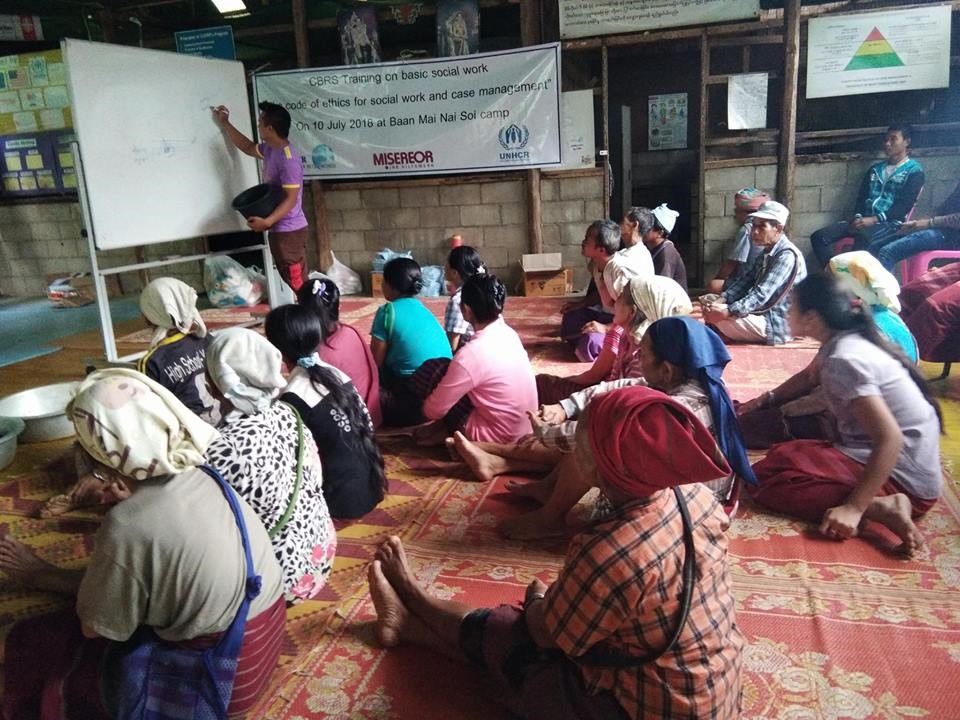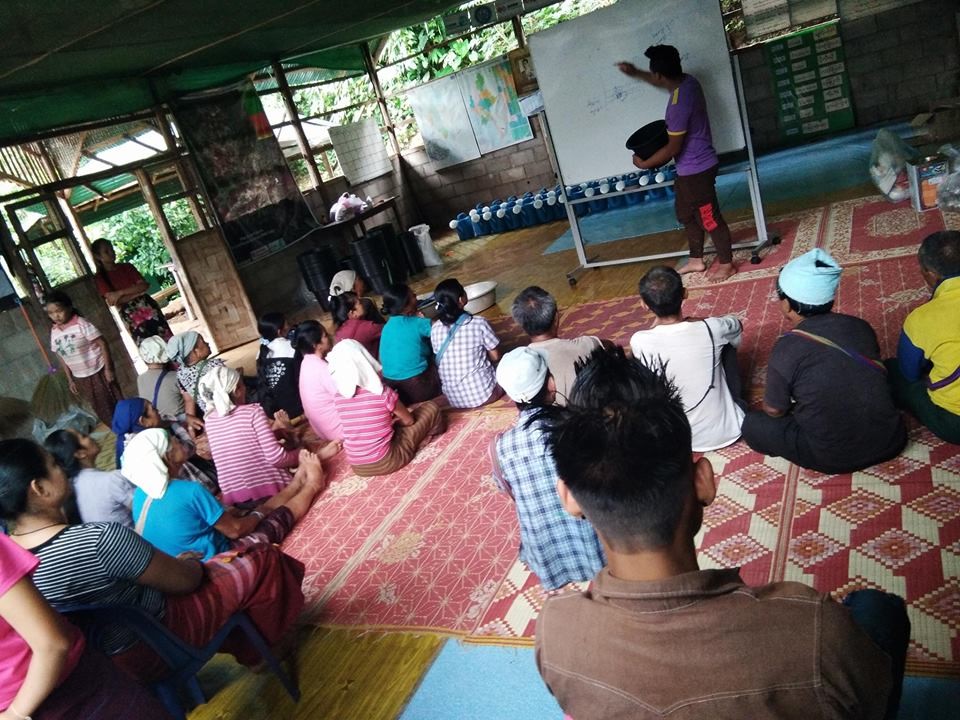 Staff listed names of vegetables that are suitable to grow in container,
explained how much water needed for each kind of vegetable.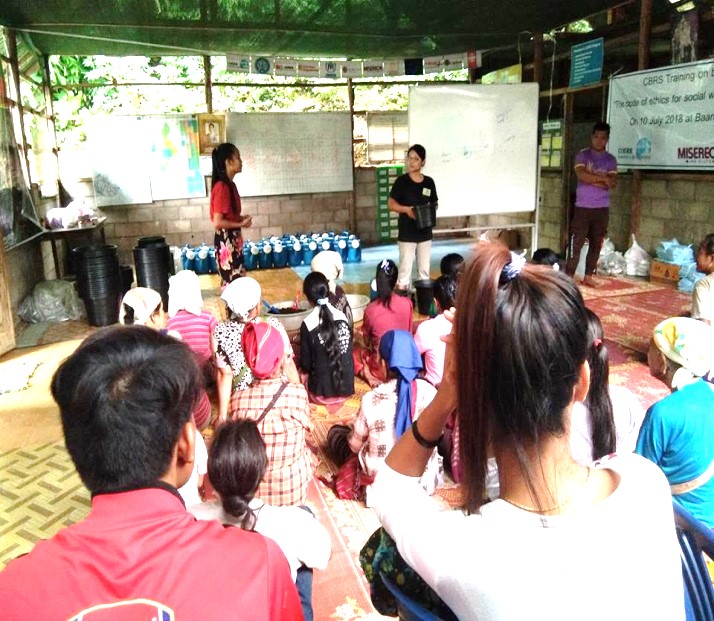 COERR explained about how to grow vegetables in containers that they would receive after the training,
in order to take back home and started growing. Staff would pay home visit to follow up their vegetable cultivation and production.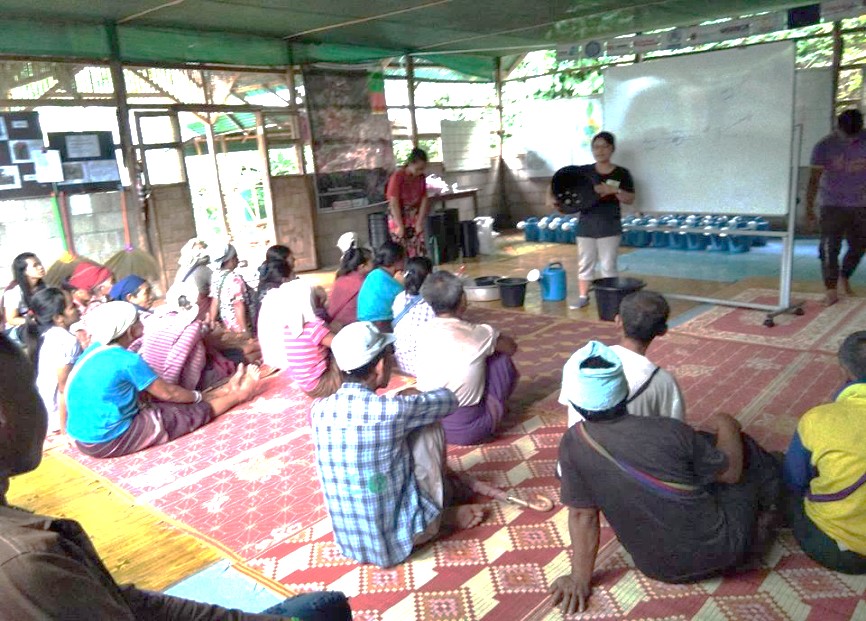 The vulnerable refugees received agricultural tools and equipment for growing vegetables at home.