In July, COERR Mae Sarieng held a meeting with camp based refugee staff and refugee youth group members to prepare monthly activities such as cultural activities and home visit as usual. The cultural activity was later organized to have elderly groups perform their Karen traditional singing and dancing in an effort to preserve their precious art and culture which has brought happiness to them. Soy milk were made and offered for their better health. There were 58 elderly attending the cultural activity in Ban Mae La Ma Luang camp and 52 elderly attending in Ban Mae La Oon camp.
For elderly who were sick and could not attend the cultural activity, COERR camp based staff and the youth refugee groups would pay home visit to provide spiritual support and offer some food for their health. Youth also volunteered to clean the houses and washed their clothes. In addition, the team continued to visit the widow and handicapped in order to offer some nutrient food and needy supplies as well.
Moreover, on July 16, 2018, young volunteers numbering 35 gathered to help and build 2 restrooms for the sick elderly in Ban Mae Lama Luang camp, while 7 youth in Ban Mae La Oon also volunteered to build 2 restrooms for the sick elderly's convenience.
COERR Mae Sarieng supported the Young Volunteer Group to build 2 resrooms for vulnerable elderly refugees
in Ban Mae Lama Luang and 2 restrooms in Ban Mae La Oon camp in July 2018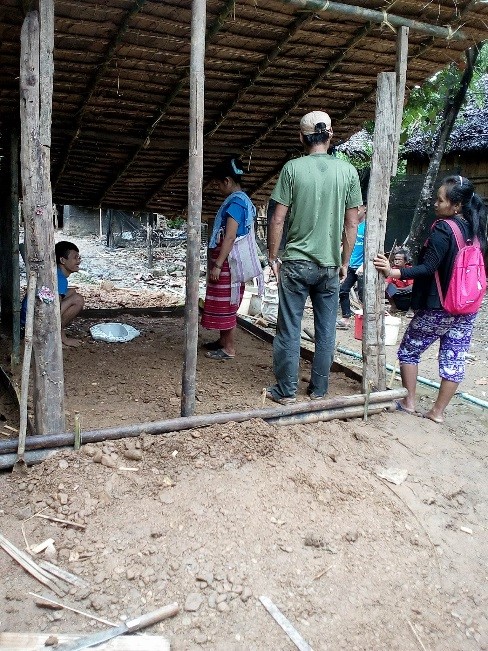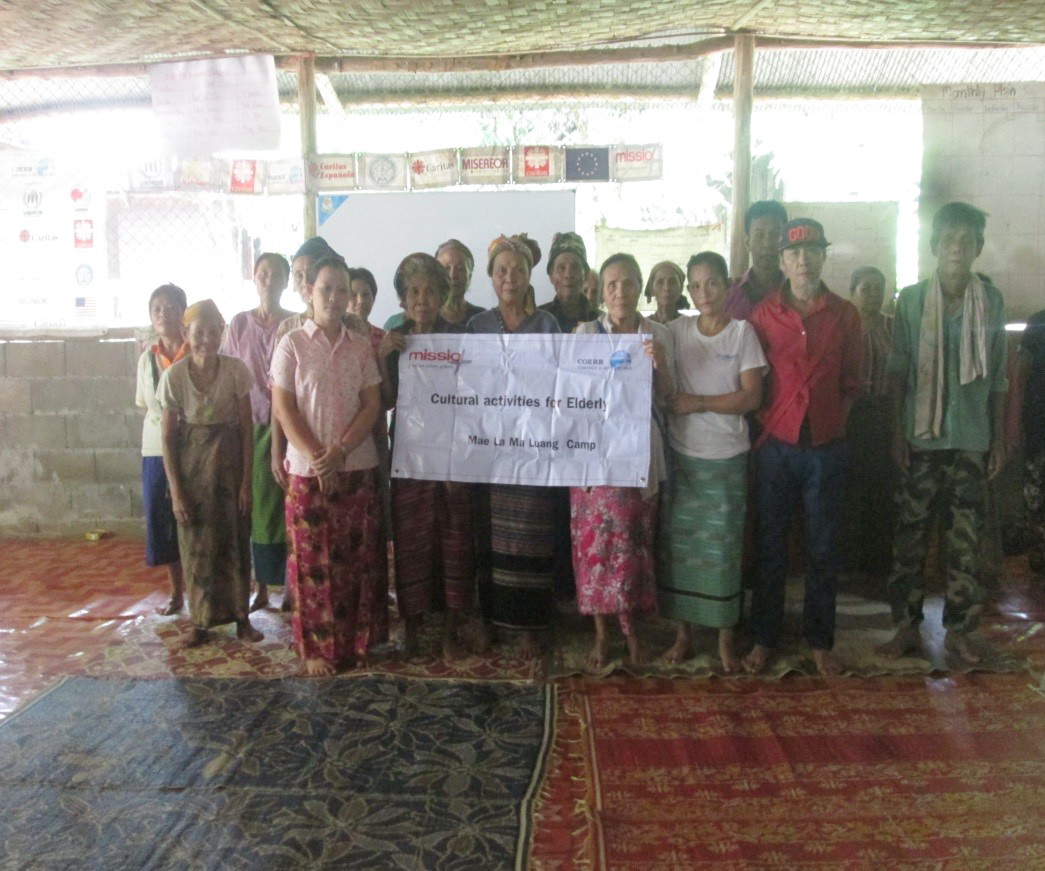 COERR Kanchanaburi offered a variety of elderly activities to promote cultural conservation. In addition to meeting with chorus singing and traditional dancing performance in friendship and unity with soy milk drinking for health, they also learned to grow vegetables in any available containers to supplement their meal. In Ban Don Yang camp, Kanchanaburi Province, there were 297 elderly participants including 192 female and 105 male.
The same Activity in Ban Tham Hin camp, Ratchaburi Province had 98 elderly participants consisting of 63 female and 35 male.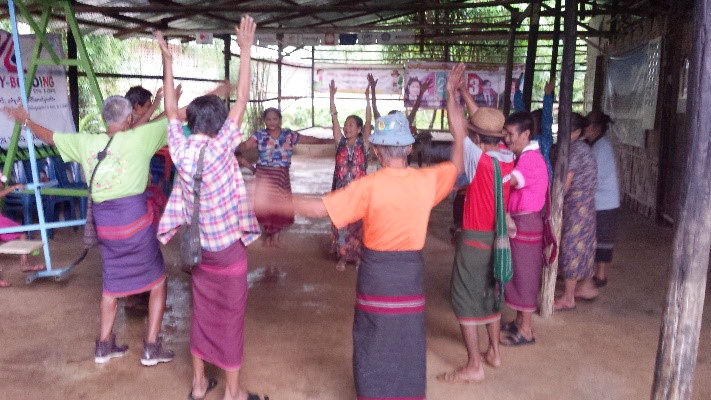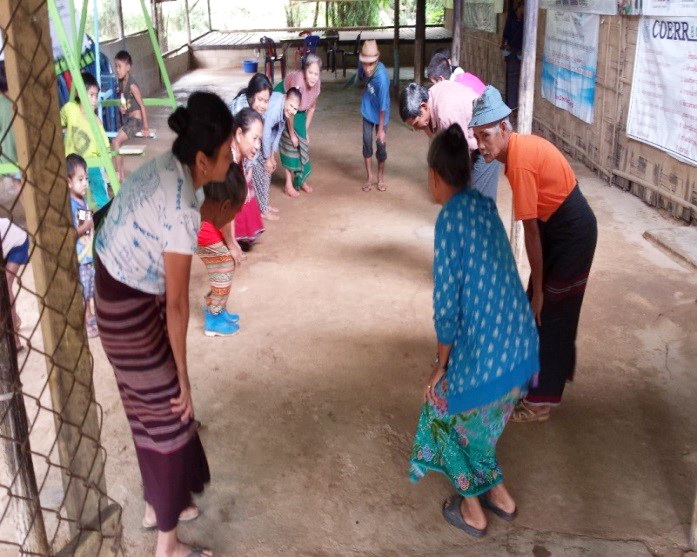 In Tham Hin camp, the team of COERR camp based refugee staff and 14 youth volunteers visited 2 sick elderly's houses.
In Ban Don Yang, 2 sick elderly's houses were visited by the team of COERR CBRS and 12 youth volunteers.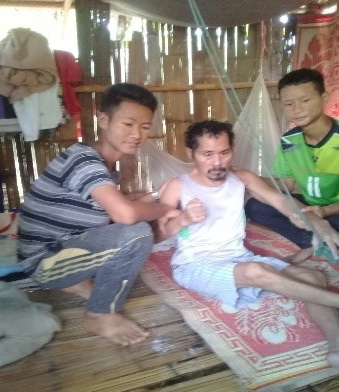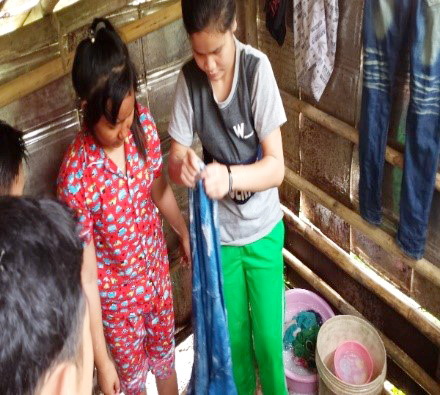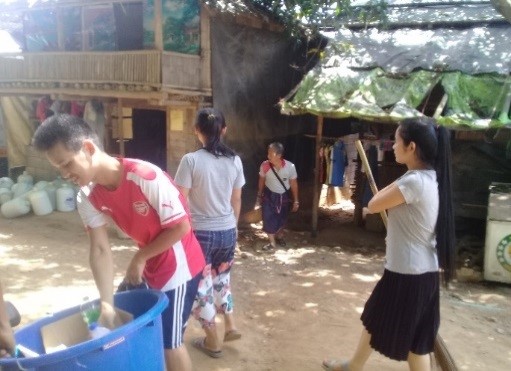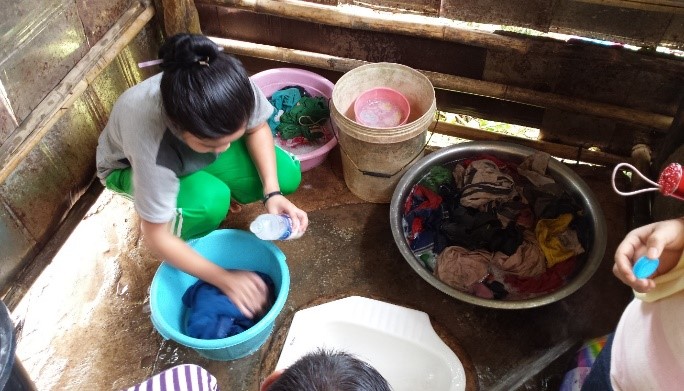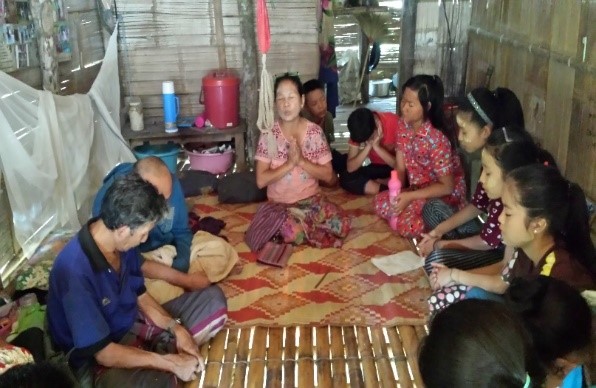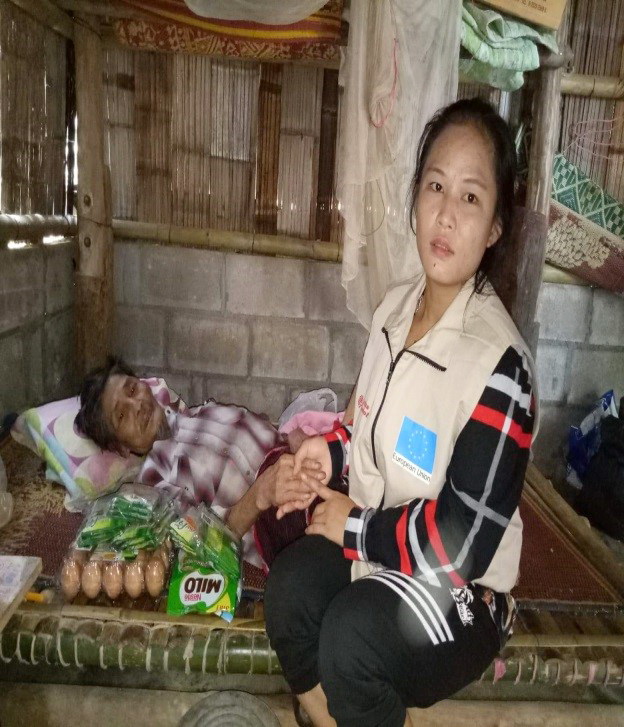 COERR Mae Sot encouraged young refugees in Ban Umpiem camp, Tak province, to spent their leisure on volunteering service and to be good role model to their community.
On July 28, 2018, there were 30 youth, consisting of 15 male and 15 female, paying home visit to monitor the living situation of the elderly and sick people and offer dry foodstuff and necessary supplies. They also cleaned elderly's houses and washed their clothes which brought elderly's happiness.